Conquer Your Maui Bucket List – Maui Snorkeling Tours from Kihei Hawaii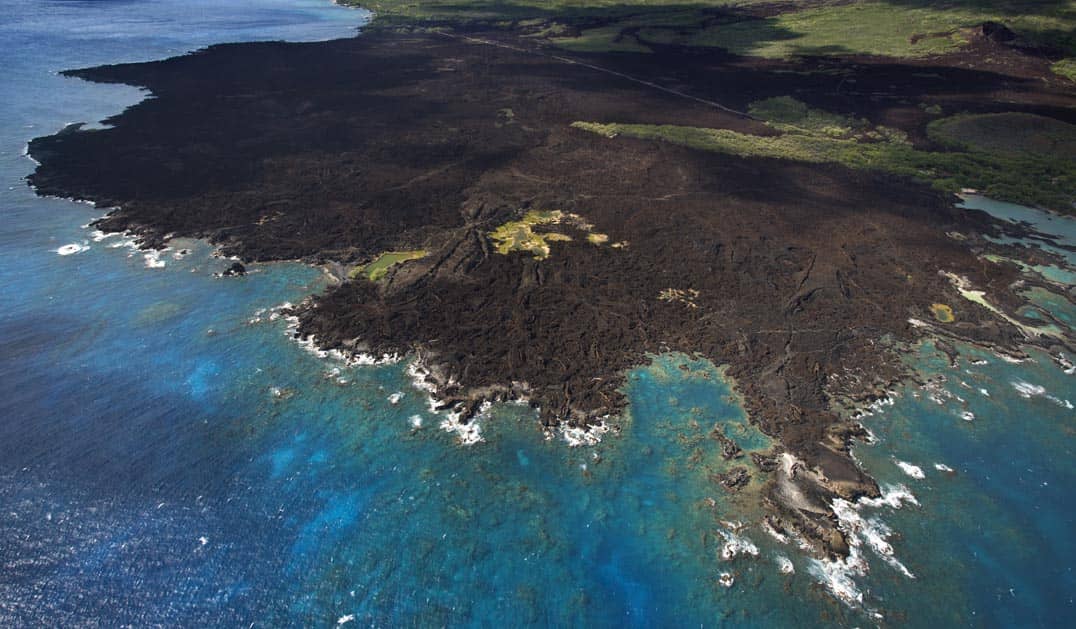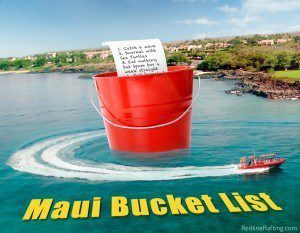 O
ut of all the tropical islands in the world, chances are you picked Maui for a reason. Whether you want to soak up some sunshine at Makena's Big Beach, explore hidden waterfalls along the Road to Hana, witness a sunrise from atop Haleakala Volcano or explore the unique underwater life of the Hawaiian Islands, Maui is a great place to try something new and discover your passion for paradise.
At Redline Rafting, we offer the chance for all guests, no matter what their level of comfortability in the water, a chance to explore Maui's beauty up close and personal.
Conquer Your Maui Bucket List
#1 Swim with Sea Turtles
As residents of Maui, we are spoiled when it comes to sea turtles. Since their listing as a threatened species in 1978, the green sea turtle population has risen dramatically. Sea turtles in the Hawaiian culture are highly regarded as 'aumakua, or guardian spirits that watch over family members to keep them safe. Our beloved Maui honu can be found in many places around the island, including swimming near the shore of popular beaches, eating algae off the reef, playing in waves and even crawling up on the sand to bask in the sun, a behavior that's only been reported in Hawaii and Australia. While touching, feeding, chasing and harassing sea turtles is against the law in the state of Hawaii, swimming with them is a popular activity available for all visitors. On every Redline Snorkeling Tour, we take guests to South Maui's Turtle Town, a popular hangout spot for Hawaiian green sea turtles, to snorkel up close and personal with some of our favorite local honu.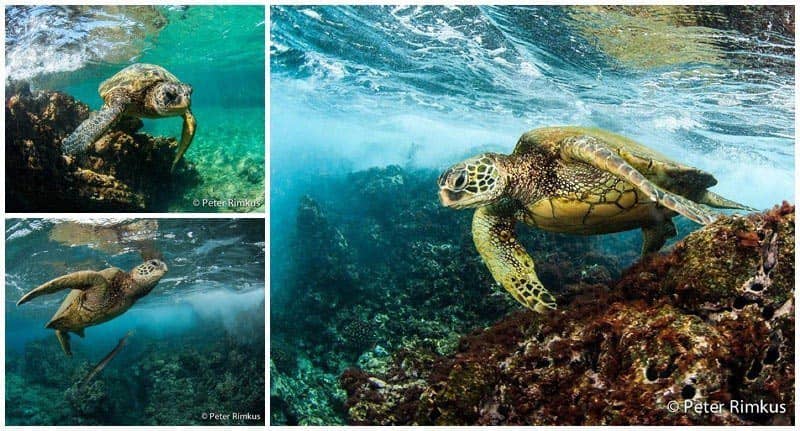 #2 Explore the Changing Landscapes
From the thick bamboo forests, black and red sand beaches and cascading waterfalls of the Road to Hana to the desert-like conditions in the crater of Haleakala Volcano, no two areas in Maui are completely alike. Take the time to explore the changing landscapes of the island, including freshwater streams and lush mountains in beautiful Iao Valley State Park, sweeping golden sand beaches of Kaanapali, the remains of the most recent lava flow at La Perouse Bay and sweeping panoramic views of rolling hills in Maui's Upcountry neighborhoods.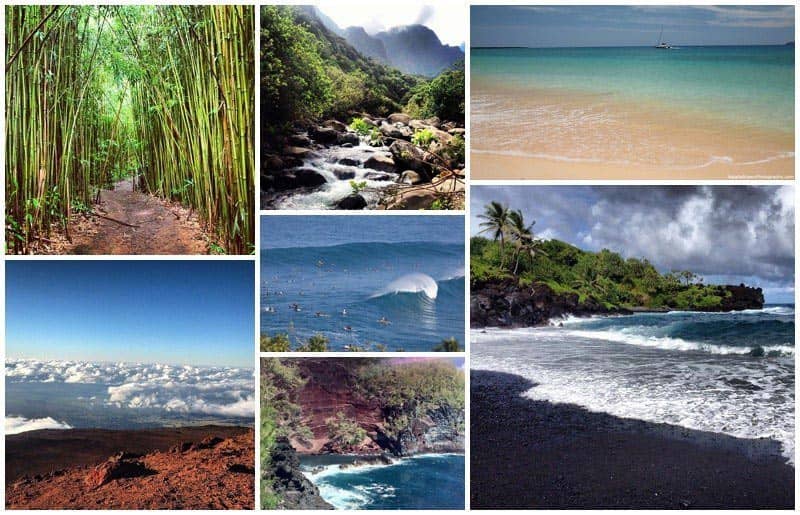 #3 Try Something New
Know what's better than an aloha shirt and a can of macadamia nuts? A new skill! If you've always wanted to try ziplining, dreamed of surfing your first wave, reeled in the biggest fish of your life, or want to bike down the world's largest dormant volcano, Maui is the place to conquer your fears and go for it. Even if you don't consider yourself a thrill seeker, we encourage you to leave your fears at home and bring your sense of adventure! For unique ziplining adventures, we recommend Piiholo Zipline in Upcountry Maui. For private surfing lessons, we recommend Hawaiian Paddle Sports in South and West Maui. For a great fishing experience visit www.mauifuncharters.com and for bike tours down Haleakala, we recommend Haleakala Bike Company.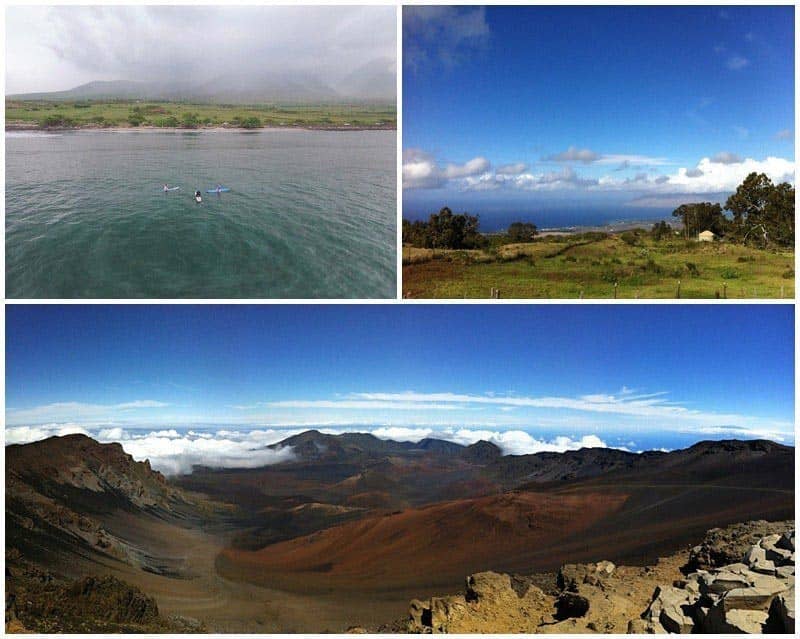 #4 Whale Watch from the Ocean
Each year between December and April, approximately 10,000 humpback whales swim from the Gulf of Alaska to Hawaii to birth and nurse their calves in the shallow, warm water before making the long journey back. The Auau Channel between Maui and Lanai is one of the most popular spots to witness these majestic animals, which can be seen from shore, boat, kayak, outrigger canoe, stand up paddle board, helicopter and, for the lucky few, even scuba diving. We offer special Whale Watching Tours from December 15th to April 15th that give guests amazing on-level views, something you won't get on a large boat tour. There's nothing quite like seeing your first whale breach, but it's even more breathtaking when you aren't distracted by loud engines and a crowd of people fighting for a view!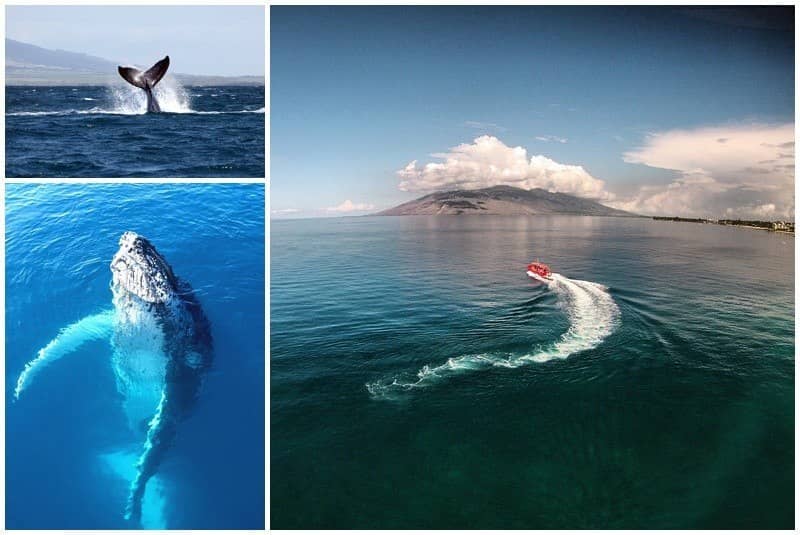 #5 Dive into Hawaiian Culture
Hawaii's culture and beauty make it one of the most unique destinations in the world. With Maui recently taking the #1 spot in CNN's 20 Best Places to Visit in the USA, we think it's important for visitors to learn what makes Hawaiian culture so special. Experience a traditional hula and feast at Old Lahaina Luau, volunteer with Maui's Voyaging Society at Hui o Wa'a Kaulua or learn the art of traditional throw net fishing alongside the experts at Travaasa Hana. At Redline Rafting, we do our best to share the knowledge of the islands by providing all guests with information about the cultural and geological formation and the steps being made to preserve it.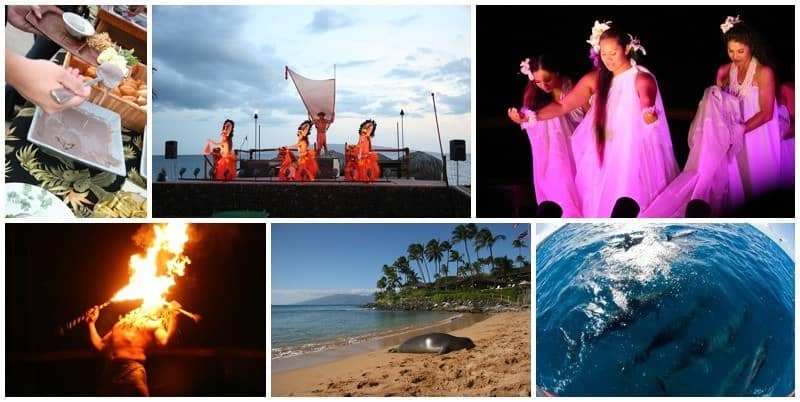 #6 Snorkel Molokini Crater
Molokini Crater is a volcanic atoll and State Marine Life & Bird Conservation District off the south coast of Maui, popular for snorkeling and scuba diving due to its high visibility (exceeding 180 feet on good days), wide variety of marine life and interesting history as a target for U.S. military bomb practice during World War II. Not only do we offer excellent snorkeling opportunities to Molokini Crater, but with the help of our speedy raft, we arrive well before most other boat tours, allowing our guests ample space and time to explore the beauty of Molokini both above and below the surface. We are also one of the only tour boats on Maui to take guests to the back side of Molokini Crater, weather permitting, for an even more unique snorkeling experience.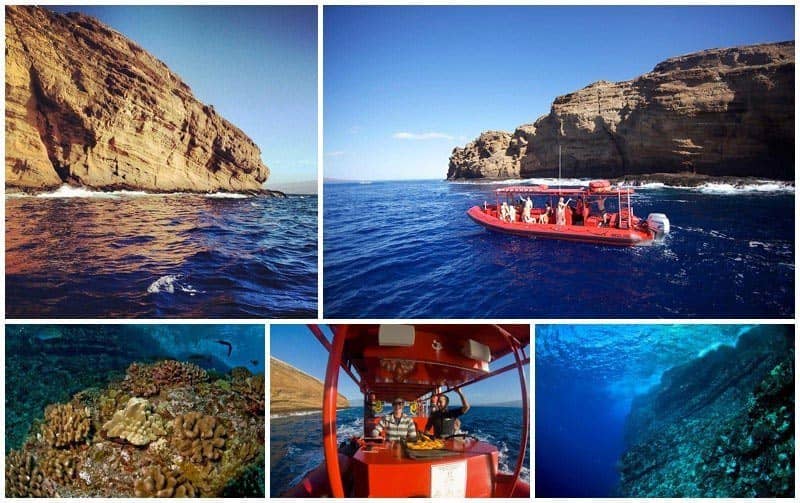 #7 Visit Neighbor Islands
Did you know that Maui County also includes the neighbor islands of Lanai and Molokai? Take one of the daily ferries from Maui to explore Lanai's Keahiakawelo, or "Garden of the Gods", or Molokai's rugged beauty and world's steepest sea cliffs!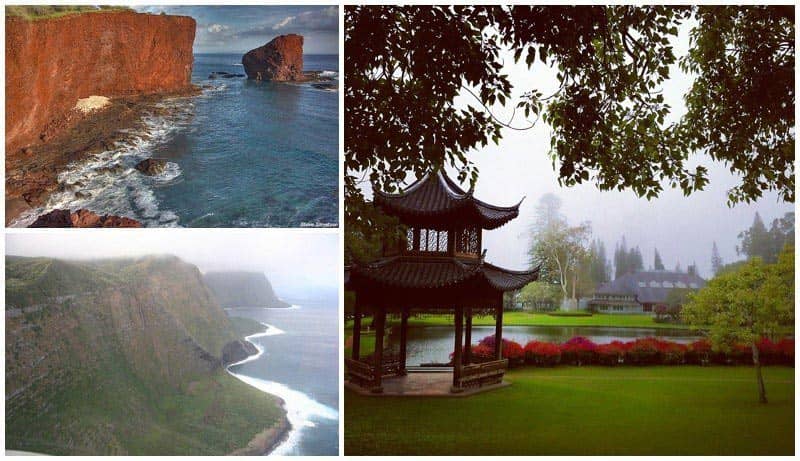 #8 Eat Like a Local
What's a trip to Hawaii without a little Spam, right? If you're not feeling quite that adventurous, cool off with the freshest local flavors at Ululani's Hawaiian Shave Ice, grab a Poke Bowl at Eskimo Candy, get caffeinated at Grandma's Coffee House and try a famous cream puff from T. Komoda's Store & Bakery.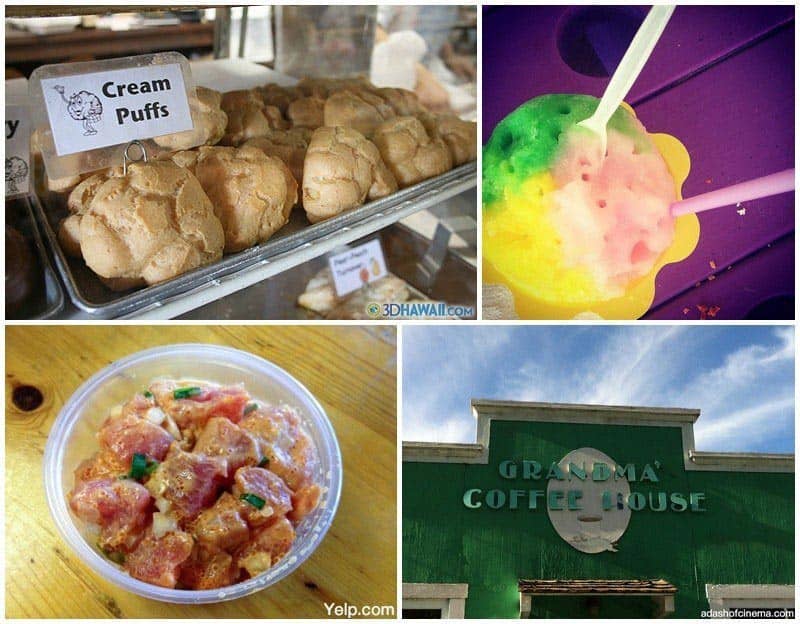 #9 Experience a Maui Sunset
No trip is complete without witnessing a gorgeous Maui sunset. Grab a blanket or beach chair and head to the beach (the best views are typically on the South and West shores) to watch the sun disappear into the Pacific. This is the perfect time to enjoy cocktails on your lanai or enjoy happy hour at some of the island's most stunning ocean-view restaurants. For an even more memorable experience, drive 10,000 feet above sea level to the summit of Haleakala Volcano to watch as the sky change colors from above the cloud line.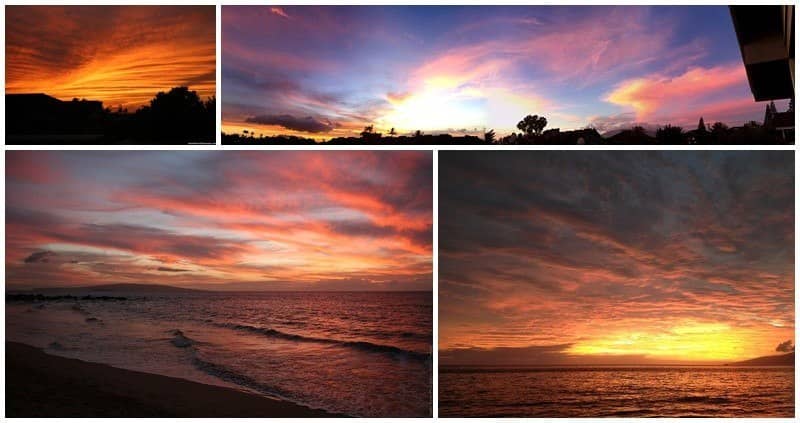 #10 Create your own Tour
For those of you looking for a customized experience on the ocean, we offer private boat charters, perfect for wedding parties, group adventures and families who want to enjoy a more intimate experience. You decide what you want to see, from sea turtles to Hawaiian Spinner Dolphins, and get the chance to see Maui exactly the way you've always wanted.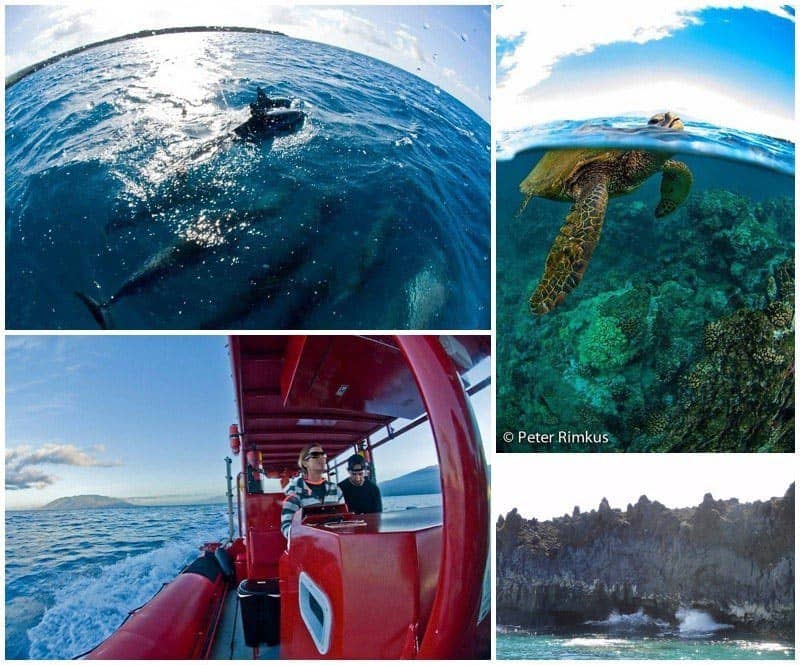 Make your next trip to paradise count and conquer your Maui bucket list! What else is on your list? Let us know! Mahalo for reading and we hope to see you out on the ocean with us soon!