Best Things To Do on Maui in One Week
O
ne week on Maui is simply not enough time to see and do everything. That's a fact. However, for the millions of people who visit Maui each year, many are only able to enjoy a short seven days of exploration in paradise. Below is a guideline of our
favorite activities on Maui
and a great way to see as much of the island as possible while still reserving time for the important stuff, like relaxing!
One Week on Maui
Day 1
Day 1 is always a bit of a doozy. You've flown multiple hours, thousands of miles and your body has zero clue what time it is. But you're here! The hard (and boring) part is over. For an enjoyable first day on Maui, we recommend taking it easy and soaking up the sun, sights, smells and sounds of everyday life in tropical paradise.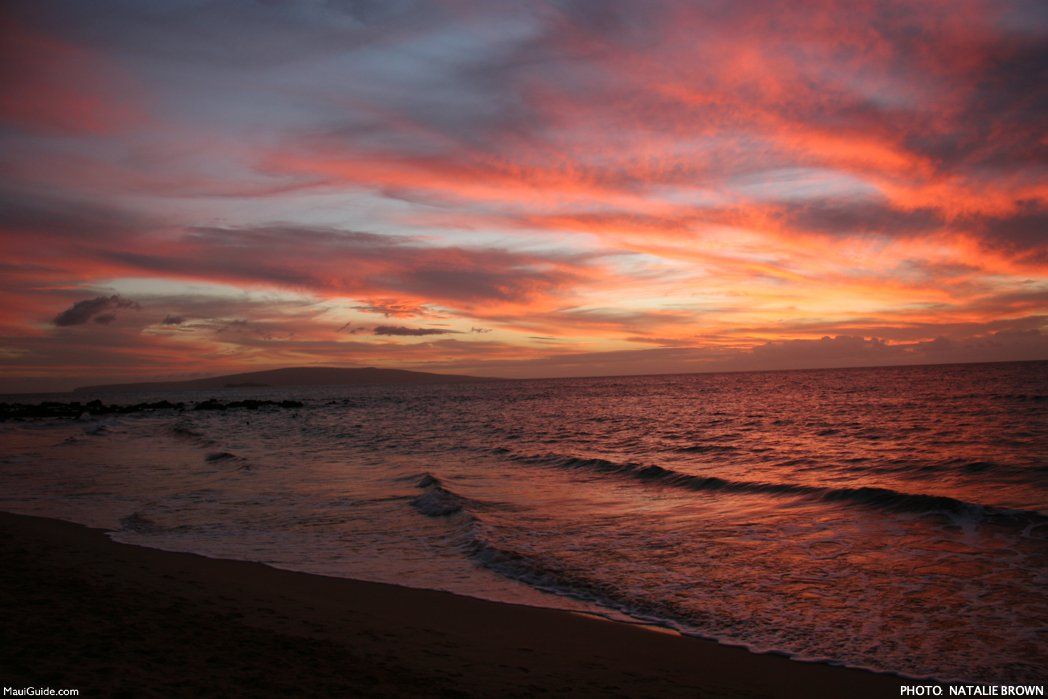 Recommended Activities:
Enjoy a Beach Picnic – Enjoy a delicious picnic lunch on one of Maui's 81 beaches. Great options for lunch on-the-go include local favorites Da Kitchen, Zippy's, Geste Shrimp Truck and Ba-Le Sandwich Bakery, all located conveniently near the airport.
Reacquaint Yourself with the Pacific – It may have been years, months, days or only hours since your last dip in the big blue Pacific Ocean, but we definitely recommend a relaxing walk on the beach and dip in the ocean on your first day as a great big aloha to Maui!
Watch a Maui Sunset from the Shore – There's nothing quite like having the sand between your toes, wind in your hair and watching the sun fade into the ocean from one of Maui's most gorgeous beaches. If Day 1 falls on a Sunday and you're feeling particularly adventurous, we recommend making a trip to Little Beach to enjoy the fire dancers, drum circles and gratuitous public nudity that's long been a Sunday sunset tradition on Maui.
Early Bedtime – Easy there, tiger. It's still your first day, and you're likely a bit jet-lagged, dehydrated and in a semi-conscious state of tropical bliss. Go to bed early, because tomorrow morning you'll be joining us out on the water!
Day 2
Day 2 is Day's 1's nicer older brother. Your body is slightly more adjusted, you had a long night of sleep and still woke up before 6am. Success! Welcome to Maui. Officially.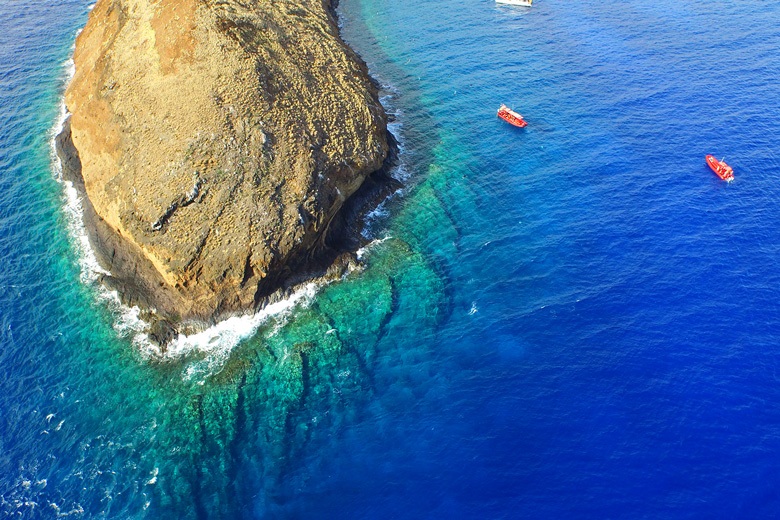 Recommended Activities:
Go on a Snorkel Trip – Join us for a Forbidden Coast & Molokini Snorkel Tour at some of Maui's most scenic and interesting snorkeling locations, including Molokini Crater (and the lesser visited back wall) and Turtle Town. You'll travel south to La Perouse Bay for a chance to see Maui's beloved Hawaiian Spinner Dolphins and enjoy full breakfast and lunch during your tour. From mid December to mid April, you're also likely to see another annual visitor – humpback whales! We'll teach you about the cultural and geological formation of the islands and give you an intimate and exciting adventure on the water. Great views of Maui's shoreline!
Treat Yourself – Enjoy a post-snorkel shave ice from Surf Break Shave Ice and thank us later.
Dinner at Mama's Fish House – Located on a secluded beach on Maui's north shore, this culinary gem is the first fresh fish restaurant on the island and an excellent place to enjoy a meal with loved ones. Mama's Fish House serves delicious locally (and recently) caught seafood selections with an authentic Hawaiian mindset, and this restaurant is recommended time and time again among visitors and residents. Pricey, but a must! Reservations recommended.
Day 3
Wake up! It's Day 3, and it's time to explore the sights along Maui's winding Road to Hana. We must warn you that this adventure, when done correctly, takes an entire day. If the thought of swimming in waterfalls, hiking through stunning jungle landscapes and experiencing natural beauty that looks like it was plucked from a painting doesn't excite you, you might want to skip this adventure altogether. That being said, it's one of our favorite things to do on Maui and we can't let you leave without at least considering it.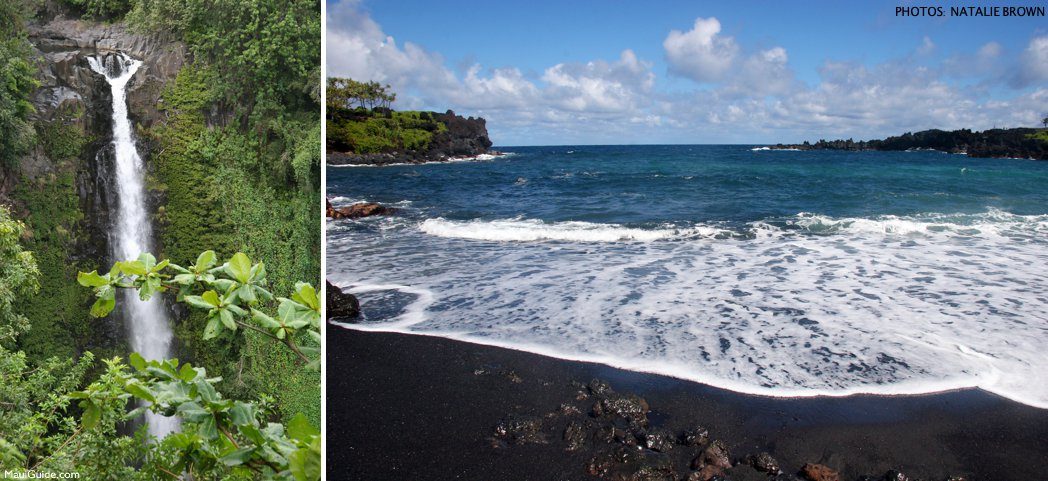 Recommended Activities:
Explore the Road to Hana – First, you need to decide how you want to travel. Do you prefer to drive yourself or leave the driving to the pros and join a guided tour? The Road to Hana has over 600 curves and many narrow one-lane bridges. It can easily be driven (and regularly is) by those who have never done it before, but it's all a matter of preference.
Some of our favorite stops include Paia Town (grab a picnic lunch to-go from Kuau Store), Twin Falls, Ke'anae Arboretum, Wailua Valley State Wayside, Upper Waikani Falls, Wai'anapanapa State Park, Hana Town, Hamoa Beach, Wailua Falls, 'Ohe'o Gulch (aka Seven Sacred Pools), Ono Farms Fruit Stand and the backside of Haleakala Volcano.
Make sure to bring everything you need for a successful journey, including bug spray, sunscreen, slip-resistant footwear, snacks, water, a full gas tank and cash. Take proper precautions when hiking and swimming, paying special attention to the possibility of flash flooding and falling debris. Most importantly, have fun and enjoy the stunning scenery!
Day 4
Whew! You did it, brah. You conquered the Road to Hana. It's time to sit back, relax and congratulate yourself on a drive well done with a day of low-key island fun.
Recommended Activities:
Post Up at your Resort Pool – See those empty lounge chairs by the pool? They've got your name on 'em. Maui is home to some truly luxurious resort pools, so take advantage of the good life and view and order up a tasty Maui mai tai for optimum results. Don't forget to bring plenty of SPF and water!
Relax with a Spa Treatment – Never tried a Hawaiian Lomilomi massage? Now's your chance! Most large resorts have in-house spas, but there are several great options for walk-in spa treatments throughout the island as well.
Attend a Luau or Live Performance – Luau's on Maui are a great way to learn about Hawaiian culture and history, try traditional Hawaiian cuisine such as poi and kalua pig and enjoy a night of unique entertainment indoors or outdoors. We recommend Grand Wailea Luau, Royal Lahaina Luau and Wailea Marriott Luau for a great experience. Check the calendar for special events at the Maui Arts & Cultural Center and Maui Tropical Plantation.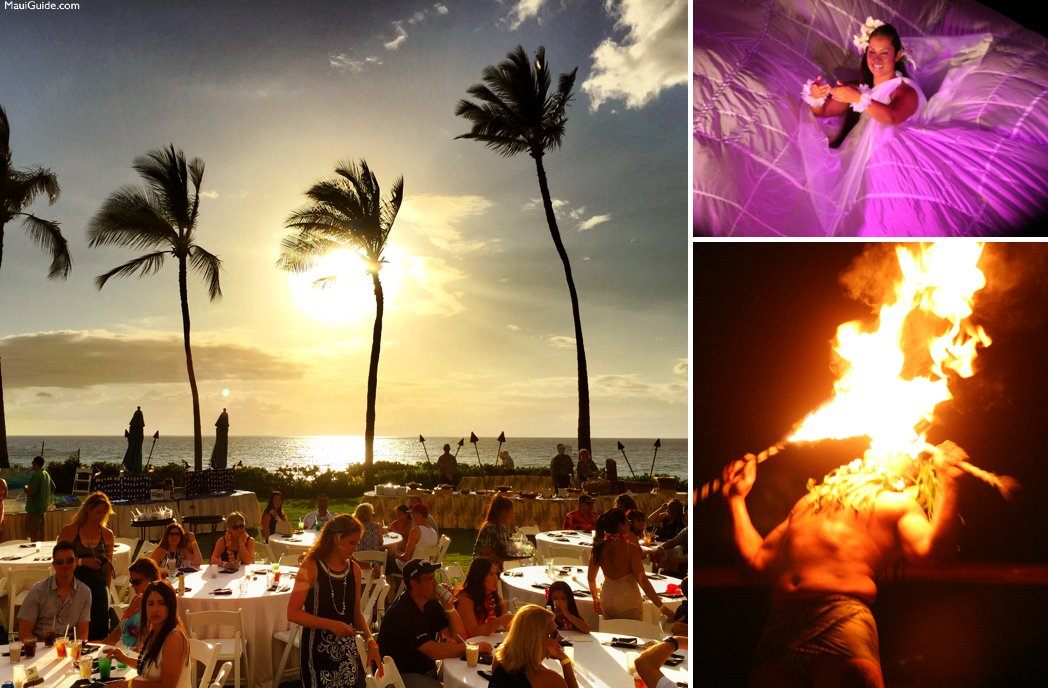 Day 5
It's Day 5, and the ocean is calling. It's time to try something new and explore some of Maui's favorite local attractions.
Recommended Activities: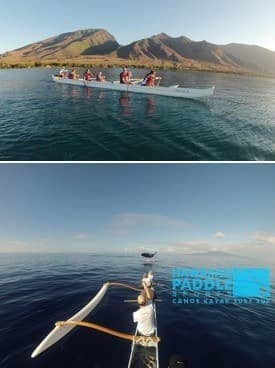 Join a Hawaiian Outrigger Canoe Tour or Surf Lesson – The good folks at Hawaiian Paddle Sports offer a rare chance to experience the art of paddling or surfing during an authentic Hawaiian tour in a 6-person outrigger canoe or with a surf lesson Departing daily from several locations around Maui, this is a great way to learn more about Hawaii's long and intertwined history with the ocean, try something new and enjoy the unique views of Maui from the water.
Visit a Local Farmer's Market – Maui is known for its variety of excellent fresh produce and farm-to-table approach to local cuisine. Visit your nearest farmer's market and try a delicious locally-grown mango, lilikoi, pineapple, guava or assortment of banana breads and coconut candy. Grab a seat underneath the shade of Lahaina's famous Banyan Tree and enjoy your fresh fruit finds!
Pau Hana with a View – The only thing better than a cocktail is a cocktail with an ocean view. Grab a seat and enjoy a taste of Maui. Some of our favorite Pau Hana recommendations include a Pimm's Cup on the rooftop at Fleetwood's on Front Street, Pineapple Pisco Sour and panoramic views at South Maui's Capische?, or a Maui Brewing Company Bikini Blonde Lager and live music at Charley's Restaurant & Saloon in Paia.
Day 6
It's the next to last day (NO!), so you've got to make this one count. It's time to venture out to see and do some of the less visited, less common activities on the island.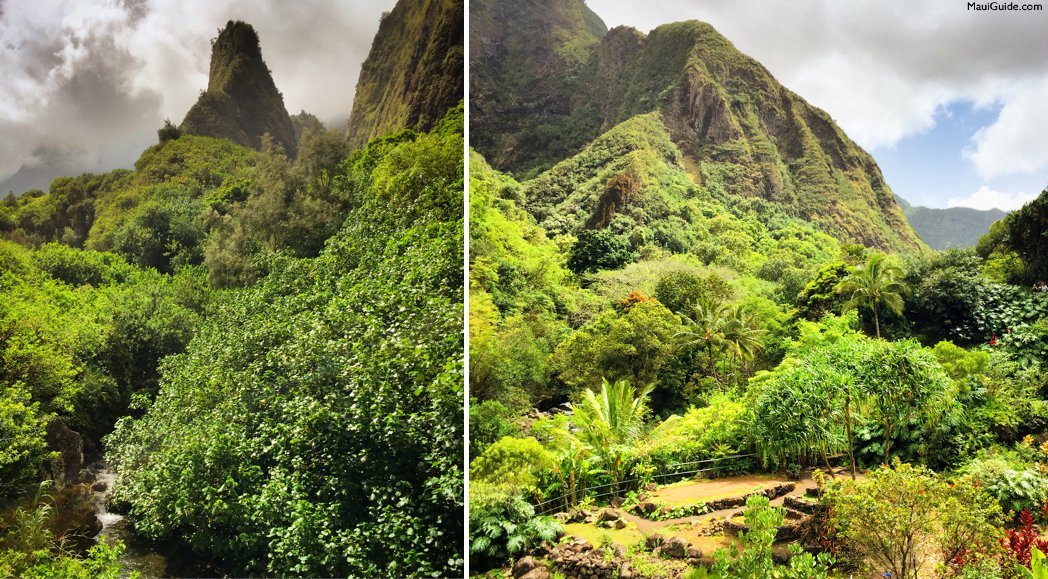 Recommended Activities:
Join a Morning Fishing Tour – Head to Ma'alaea Harbor and hop aboard a bottom fishing tour with Maui Fun Charters, who offer personalized instruction and will show you a wonderful time on the water. You may even catch your own dinner! Tours last 4 hours and return to the harbor by 11:30am.
Rent a 1957 Porsche Speedster Convertible – The only thing better than enjoying a view of Maui is enjoying the view of Maui from the driver's seat of a classic sports car. Maui Roadsters offers day rentals of several Porsche Speedster Convertible reproductions, perfect for cruising in style and enjoying the sunshine and view.
Brush Up on Maui's History in Iao Valley State Park – Take a drive to Central Maui to the gorgeous and historic Iao Valley State Park, the site of Iao Needle, a dramatic natural landmark, as well as flowing freshwater streams, rolling clouds, lush greenery, hiking trails and plenty of historical significance. Stop at one of Wailuku's best restaurants on the way to gather supplies for a scenic meal by the water.
Day 7
It may be your last day, but that's no excuse to sleep in. Set your alarm clock for a cringe-worthy time of morning and make the trek up to the 10,000 foot summit of Haleakala Volcano.
Recommended Activities: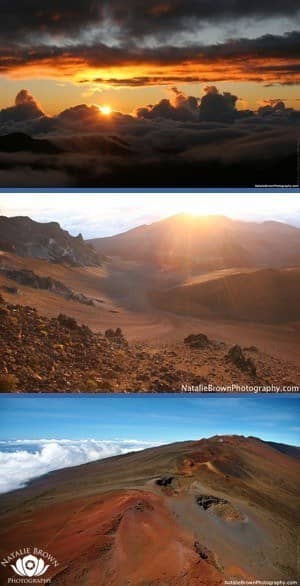 Witness a Haleakala Sunrise – How often do you get the chance to watch the sunrise from the top of a volcano?! Make the early-morning drive through the hills of Upcountry Maui to Haleakala National Park, where visitors are welcomed with a stunning view of the sky as the sun creeps over the cloud line. Be aware that it's extremely cold at the top, typically between 35 – 45 degrees Fahrenheit, so pack a sweatshirt, pants, socks and a blanket! For the extra adventurous, we recommend the downhill volcano bike ride with the pros at Haleakala Bike Tours.
Explore Upcountry Maui – On your way back down, make a quick detour to Grandma's Coffee House for a delicious breakfast and a cup of coffee. Spend the rest of the day exploring some of Upcountry Maui's most popular attractions, including the Ali'i Kula Lavender Farm, Maui Pineapple Tours and Kula Botanical Garden. Unforgettable views!
Say Goodbye – This is typically everyone's least favorite part of the trip, and for good reason. Just remember, we'll always be here next year…
We hope you enjoyed our suggestions for a successful week on Maui. We hope to see you out on the water with us soon for a snorkeling or whale watching adventure, and as always, mahalo for reading!
Did we miss anything? Let us know in the comments below!