Operated by

// A Division of Redline
We offer Hiking Tours in Haleakala National Park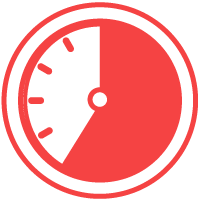 7 hours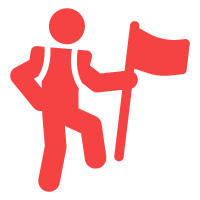 8 people
Haleakala Crater Trip highlights
Visit the Summit of Haleakala National Park 10,023ft
Hike a couple different trails inside the park
8 passenger max
Worldclass Views
Knowledgeable Guides
Lunch and Snacks included
Operated by our sister company @Humble Tours
Itinerary
Check-in with your guide in Kahului at 7:45 and return around 3pm.
Wind up the roads to Haleakala National Park
Hike a mile down into Haleakala Crater for a view unlike any other.
Take a second 2 mile roundtrip hike to beautiful Rainbow Bridge
Have a final stop at Hosmers Grove for lunch and a short stroll
Meet at the Kahului Park & Ride
The Park & Ride meeting location is along a large concrete wall with a single row of parking facing Hwy 380 west of Hwy 311 just before entering Kahului.
The trip is best for…
Adventurous people looking to have a guide accompany them inside Haleakala National Park
Guests looking to see some of the more remote spots at Haleakala Crater
Visitors that want to learn more about the history and geography
Anyone looking for an amazing Maui hiking tour
Fun people :)
We are happy to provide
Rain/Warm Jackets
Backpacks
Snacks and Lunch
Hydration
FUN!
Physical & age Restrictions
**MUST be able to hike on uneven/slippery ground for more than 1 mile
*We hike at high elevation so if you have any breathing problems this tour is not for you
Participants must be capable of advanced physical activity
No persons who recently had surgery, or those with previous or present back or neck conditions/injuries.
No persons with medical/non-medical conditions which may be aggravated by this activity.
Participants must be eight (8) years or older.
COVID Protocols:
New procedures and protocols are in place to ensure the health and safety of our guide and our guests. Our check-in procedures will involve temperature screenings and health questionnaires. To allow for better distancing, out tours will operate at partial capacity, and face coverings and social distancing will be required for guides and guests alike. Frequent sanitization is a top priority, and all gear will be cleaned, stored, and distributed in a safe manner. All food served will be individually packaged and served by a crew member wearing proper protective equipment. From the time you check in until the moment you leave, rest assured that we are taking necessary precautions to keep everyone healthy. Recommendations from the CDC and all state and county requirements will be followed on all tours.