Whale Watching in Hawaii – Maui Zodiac Tour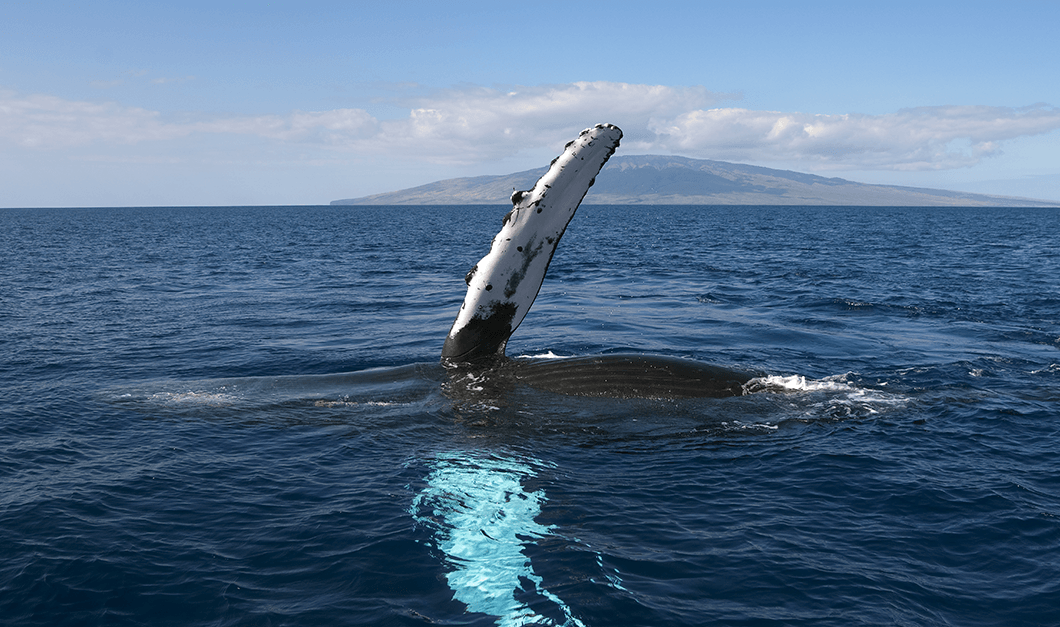 W
hen many of us think whale watching we think cold climates.
Whether you picture Cape Cod, Nova Scotia or Alaska, you probably envision yourself wrapped in winter clothing or a rain jacket, braving the cold spray off the bow of a whale watching ship to catch a glimpse of a humpback or minke whale. If you're thinking along these lines, you probably aren't aware that you can go whale watching in Hawaii, and depending on the weather, you can do it in shorts and a t-shirt!
There are a handful of species you're likely to see if you join us for a Maui whale watching tour. Pilot whales are often spotted near shore, and there are several species of dolphin in the waters off Maui (spinner, spotted and bottlenose), but most whale watchers in Maui are out to see Humpback Whales.
Humpbacks come to the Hawaiian islands in the thousands each winter to give birth and nurse their calves. Humpbacks are the show stoppers on the Maui whale watching scene for two reasons: first, they are huge, impressive mammals to see in the wild, and second, they are unique among whales for how often and how dramatically they breach the surface. It's a sight not to be missed if you're coming to Maui between December and April.
The other unique benefit of taking a whale watching trip with Redline Rafting is our boats. We use zodiac boats for both our snorkeling and whale watching tours. They offer a unique combination of stability, safety and mobility. What this means for whale watching is that you'll feel very close to the whales, since the boats have a low profile in the water and our small group size will ensure every passenger has a front row seat to the action.
Come join us for a Maui whale watching tour on one of our zodiac boats. Departing Kihei at 7am, 9am and 11am daily. We promise it will be an unforgettable experience.