Maui Snorkeling Tours from Kihei
Looking to have an epic, awe-inspiring maui snorkeling adventure. Then you've come to the right place. Welcome to Redline Rafting! We offer a thrilling, eco-friendly, culturally conscious experience. Ride in, and snorkel from, our 35 ft. customized raft. We'll 'talk story'... tell old Hawaiian tales, give you a little Hawaiian history, interesting geological info, reef and creature facts, and oh, the rules of course!
Redline's biggest advantages, (besides our on board bathroom), are that we have a max capacity of 24 which allows us to travel at faster speeds, so we reach our destination sooner and you get extra time to get up-close & personal with mother nature. On all our Maui snorkeling tours we stop at the more remote spots, in addition to the more popular ones, which gives you a less-crowded, more personalized experience.
We like the idea of having a nice stretch of reef that's teeming with diverse sea life all to snorkel ourselves, don't you? Redline takes great pride in giving you an extraordinary Maui adventure you'll be reminiscing about for years to come. Now, isn't that what it's all about?
Of all the things to do in Kihei, going out rafting with us should be number #1 on your list. Explore the incredible beauty of Wailea and Makena from off-shore and you'll see why celebrities flock to these oceanfront locations.
All our tours leave from the Kihei Small Boat Harbor in South Kihei which has plenty of free parking. Our convenient location allows anyone staying in the condos or hotels in Kihei, Kahului, Wailuku, Wailea or Makena just a little bit more time to sleep in.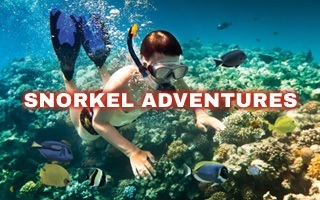 Maui Molokini Snorkel Tour
Redline's Forbidden Coast & Molokini Snorkeling Tour, explores Maui's more remote locations. The backside of Molokini (a very pristine environment) and La Perouse Bay's playful, curious spinner dolphins, are two favorites. We frequent Maui's best sites (think caves, lava arches and grottos) - but not always the most popular!
Our powerful, agile, safe rafts will take you there… fast, so you can stay longer, see more. And, our max capacity is 24, so it's 'ciao' to the crowds! Breakfast, lunch, wetsuits, snorkeling gear, (plus juice, water and soda all day) are included (FYI: Alcohol is taboo due to the adventure factor). And yes, there's a bathroom on board!
---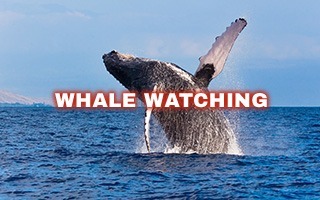 Maui Whale Watching Tours
Something special happens in the waters surrounding Maui between December and April. North Pacific humpback whales come to mate and have their calves in Hawaii's warm, protected waters. Redline Rafts are extremely maneuverable and can carry a maximum of 24 passengers so there's a good view from every seat!
Whale watching experts have been predicting record shattering whale counts in 2015, with up to 21,000 whales expected to arrive in Hawaii's waters! Many who look into the eyes of these curious, gentle mammals are forever changed. Join us, and reconnect to nature through observing one of the largest animals on earth!
---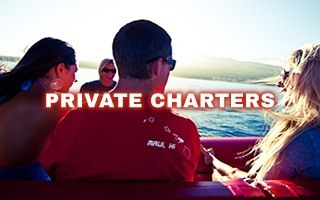 Private Maui Charters
Celebrating a special occasion? Why not take your loved ones, friends or business associates on a top-of-the line 36 ft. raft for a customized snorkeling or whale watching excursion? Chartering a private Redline raft is a memorable way to celebrate any occasion! Name your heart's aquatic desires and we'll take you there... with 'aloha'.
Our agile rafts get you and your party where you want to be quickly and safely so you can enjoy every minute of being there, instead of being "on your way" there. Explore your itinerary at your pace on our private sightseeing and snorkel adventures. Our highly trained captains and crew members are here to serve you. Experience the difference!
---
"Had a blast with my family. We went to four different snorkeling locations, two of which were by Molokini. The crew members were really cool and informative about the islands as well. I strongly recommend this trip." - Trip Advisor Review
"Small boat with a great crew Very knowledgeable, interactive and fun folks. great breakfast and lunch while on the boat. First to arrive at Molokini and was able to snorkel the backside as well. We were in awe of the whales, dolphins and turtles. Guaranteed great time!" - Sean and Kelly.
"One of the best snorkeling trips! Kiki and Andy were awesome and very helpful! If you are looking for adventure this is the ONE ...." -Trip Advisor Review
Tour guides, Seth and Sean were Awesome, both got in the water with us to assure we wouldn't miss anything and went out of their way to follow a school of dolphins for a short while and in a way that didn't disturb the animals!!!! Absolute double thumbs up!!!!! Thanks guys!!! We will be back. - Robin M. California
This snorkeling adventure is awesome for all ages. We went to numerous snorkeling sites and saw tons of fish, spinner dolphins, tons of sea turtles, and even an octopus! The guides were great and the lunch was awesome. Very knowledgeable group and skilled snorkelers. Thanks for an awesome trip! - Trip Advisor Review
Thanks for the great day and all of the memories. Their knowledge of Molokini and beyond was awesome. Being able to experience the back side and the 'elevator' priceless. Seth and Sean were top notch and so fun. Thanks again for everything, absolutely awesome. - Trip Advisor Review
Seth and Kiki were great. Small group size makes this better than other snorkeling options. Hands down the best of 5 activities/excursions we did while in Hawaii! - Trip Advisor Review