Molokini Crater &
South Maui Coast

Best Snorkeling Tour on Maui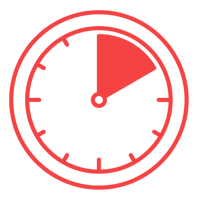 5 hours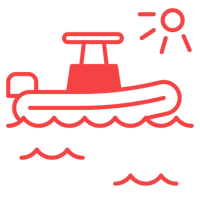 24 people
Molokini Crater snorkeling is a once-in-a-lifetime adventure that simply cannot be missed!
If it's adventure you seek during your Maui vacation, look no further than our South Maui Coast & Molokini Snorkeling Tours.
This fantastic Maui snorkeling adventure would leave even Jacques Cousteau thrilled, as he grinned from ear-to-ear! Hold on as our boat zooms across Hawaii's sparkling warm tropical waters out to Molokini Crater. Your adventure begins when we leave from the small boat ramp in Kihei. Kihei is a convenient location of origin that will give us the advantage of being one of the first boats to arrive at our Molokini Crater snorkeling spot.


My wife and I thoroughly enjoyed our excursion with the Redline Rafting crew. They did an outstanding job. Swimming on the back side of Molokini Crater was indescribable and worth the price of admission! It really was an enjoyable morning and we will certainly return in the future!


The snorkeling was incredible. Saw amazing amounts of coral at Molokini, lots of turtles at turtle beach and even more incredible coral at our third stop. The food was great and the ladies helping us were very kind.


Lots of fun for 5 hours of snorkeling, wave riding and fun!  We saw many fish in the reef at Molokini Crater. Then turtles at the last stop.  All in our party had a great time!
After your Molokini snorkeling experience we will head to a remote volcanic coastline, where you will view Maui's most recent lava flow. While there you will also see a number of enchanting caves, lava arches and grottos. As we sail to each location our well-informed guides will impart unto you their knowledge of the cultural and geological formation of the islands, and the steps being made to preserve it.
Molokini Crater is one of three volcanic calderas in the world and offers some of the best snorkeling in Maui, an undersea of vibrantly colored tropical fish and stunning coral reefs. This amazing unadulterated underwater view is made possible by the crystal clear waters surrounding Molokini and the Maui coastline.
Here are some things you can expect on our South Maui Coast & Molokini Snorkeling tours: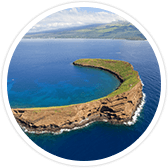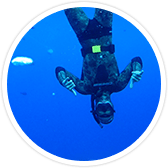 Snorkel
back wall
of Molokini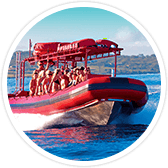 Be one of the 1st
boats to Molokini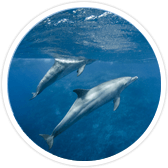 See
Dolphins
at La
Perouse Bay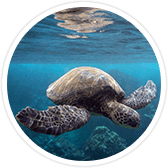 Swim with majestic turtles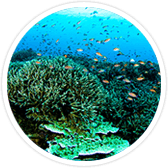 Swim with fish