Maui

Private
Boat Charter
Private Boat Charter Information
Private Boat Tour to Molokini from Kihei,
Wailea, Makena
A private boat rental is the ideal way
to experience Maui's ocean activities.
Occasionally you might find your self lucky enough to have found a popular snorkeling spot all to your self and your group here on Maui – but it's never guaranteed.
Now you can get that experience whenever you wish with any of our private Maui snorkel charters that leave from the Kihei Boat Dock. Consider arranging a Redline Rafting private snorkel charter to Molokini Crater or a private whale watch tour for you and your family. Our private boat charters are also the perfect setting for a corporate team building activity.


Our group booked a private tour with Sean and Kelly the morning of Super Bowl Sunday. Like everyone-we had a fabulous time snorkeling in 4 different areas including 2 sides of Molokini and an area where the sea turtles hang out. What made this trip especially wonderful was the laid back attitude of the guides, their excitement for what they do along with their love for the ocean and sea life, the cool music, and great food…


My boss rented out this boat one morning for us to go snorkeling and it was an awesome trip! It was nice that it was a smaller private group and we got to molikini before all the big boats did so we basically had it all to ourselves. Also got to go down to la perouse bay and saw dolphins. Lots of whales along the way too. The boat was fun to ride on, great equipment provided and friendly staff, not to mention great music and food on board. Thanks again!


Wow, Redline was great. We just chartered the redline to take our wedding party yesterday and it was by far the most fun we have had together. We had the boat all to ourselves and the captain and crew were very mellow and let us go at our own pace. Perfect way to spend the day. That you Redline!
You're the boss for the day; just let us know what you want and when you want to do it. We make it happen! Not sure about what you want to do? We're happy to help you plan out the perfect day of activities, which we know you'll absolutely enjoy.
Private Maui boat tours are perfect for wedding parties, group adventures, or the individual that appreciates their privacy. Our convenient South Maui departure location makes this an ideal way to spend your day out on the water.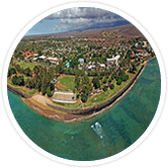 A convenient South
Maui departure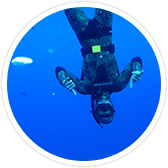 Free
parking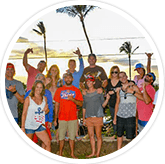 Menus
available
Our charters are perfect for any occasion.

An ideal outing for wedding parties

Great for corporate events

Fantastic for team building exercises and activities

Group adventures for those who prefer privacy and exclusivity