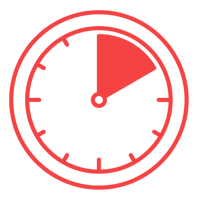 2 hours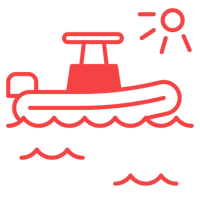 24 people
Two trips
Early Birds
Later Risers
Two trips
Early Birds:
Check-in: 6:30 am
Snorkel: 7:15 am
Back on Land: 9:00 am
Later Risers:
Check-in: 9:00 am
Snorkel: 9:45 am
Back on Land: 11:30 am
Check-in at Kihei Boat Ramp
2800 S Kihei Rd, Kihei, HI 96753
Molokini Crater Trip highlights
Molokini is only a 15 minute boat ride
Maui's #1 Snorkeling destination
A max of 24 passengers on this small group adventure
Be one of the first to snorkel molokini or sleep in a little and come after the crowds
Certified and Knowledgeable guides
Fast and Adventurous Ride
*Can be very wet and bumpy :)
Itinerary:
Check-in with the Captain at the Kihei Boat Ramp.
Get fitted for your snorkel gear
Walk to the dock and get on the boat. (Depending on the tide you may have to step up or down a foot or more to board the vessel)
Captain's safety briefing.
15-minute quick and easy ride to Molokini Crater.
Snorkel, snorkel, snorkel (60 minutes, plenty of time)
Head back to Kihei Boat Ramp
We guarantee you visit Molokini or we will give you a full refund, no questions asked.
Let us know if you can find another company that will make this same guarantee :)
The trip is perfect for…
Anyone that ONLY wants to snorkel Molokini
People who do not want to stay on the water for 5 hours
Repeat visitors to Molokini Crater
Adventurous people

Kama'aina
We are happy to provide
Snorkel gear and fins
Reef safe sunscreen
Float belts and lifejackets
Snorkel instruction and fish identification
FUN!
Physical & age restrictions
No persons with previous or present back, neck or head injuries or anyone who recently had surgery.
Participants must be capable of moderate-to-advanced physical activity.
No pregnant women
No persons who recently had surgery, or those with previous or present back or neck conditions/injuries.
No persons with medical/non-medical conditions which may be aggravated by this activity.
Guests must be able to climb a vertical ladder after snorkeling to get back on boat.
Participants must be eight (8) years or older.
No unaccompanied children between the ages of 8 and 15. Parents must sign waivers for 16 & 17 year-olds.
Learn about Molokini
Molokini Crater is a small islet off the southwest shores of Maui. It is a unique geological feature, and is home to abundant wildlife both above and below the water. With little sediment runoff into the ocean, the visibility at Molokini is a snorkeler's dream! There are many different types of corals and algae, hundreds of species of fish, and let's not forget the birds that can be seen soaring in the sky and nesting on the land. If you're lucky you may spot an octopus or an eel, or get to swim with a manta ray or reef shark!
History:
Around 230,000 years ago, the volcanic caldera that we call Molokini was formed. Back then the entirety of the caldera was exposed. However, since the melting of the ice caps from the most recent ice age some 20,000 years ago, sea levels have risen to a point where only the southern edge of the crater protrudes from the water; creating the crescent-shaped islet we see today.
Geological and historical records tell us that Molokini was used by early settlers of Hawaii for fishing, hunting, and gathering. Not only was it used for sustenance, but Hawaiian mythology describes the islet's formation and cultural significance with intricate legends and stories.
More recently, Molokini suffers from damages caused during the World War II era. Following the bombings of Pearl Harbor martial law was declared. Molokini and its neighboring island Kaho'olawe were used for target practice. Evidence of the bombings can still be seen today. From the 1950s to the early 1970s, black coral was harvested commercially as a precious commodity. Eventually, after years of public outcry and lobbying, Molokini and its surrounding 77 acres were established as a Marine Life Conservation District and Bird Sanctuary. Permanent moorings are installed to prevent anchors from dragging across coral beds, there are limited numbers of commercial vessels permitted to operate there, and it is illegal to fish, touch, feed, or take anything within the preserve. Molokini is a beautiful snorkel destination, and it is up to us to remember and honor its unique history while respecting the wildlife that call it home!