MAUI

WHALE
WATCHING

TOURS
Whale Watching Tour Information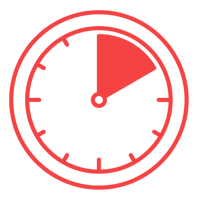 1.5 hours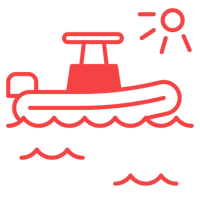 20 people
Experience the magic of whale watching in Maui from January 15 through March 31st
Each whale species has its own distinct behavioral traits, and the humpback whales are most often noted for their elegant and unique songs. Males are the singers of the species and have been found to sing the same series of notes, which can span up to 8 octaves, as other males in the group, with subtle changes year after year. Researcher believe this is done as both a mating call and way of communicating with other males
When you're in Hawaii, make sure to keep an eye out for some of the most common humpback whale behaviors, including:
Every year at the start of Fall more than 60% of the North Pacific Humpback Whale population will begin their migration from Alaska to Hawaii, with many of them choosing to stay in the waters off of Maui during their visit.
Maui is considered by many to be the epicenter for whale watching in the Hawaiian Islands.
Whale watching season generally runs from December through April, when the tropical waters off Maui's South coast are teeming with North Pacific Humpback Whales. However, our tours start at the beginning of January, guaranteeing whale sightings!
The best way to see these whales on a Maui whale watching tour is with Redline Rafting. We endeavor to create the ultimate whale watching experience for our guests; our marine naturalists keep the tour educational and exciting, while you enjoy the benefits of having only 23 other passengers on board with you.
Seeing Humpback whales in paradise on a Redline Rafting tour is an opportunity that simply cannot be missed!
A smaller group helps create a more intimate setting in which our tour guides and naturalists have the opportunity to answer more of your questions. Imagine riding out to sea on our safe rafts as the warm waters of the Pacific Ocean mists your smiling face and the salty breeze blows through your hair, all while a happy Humpback mugs for your camera!


Kelly and Sean of Redline took us out whale watching. I loved that there were only around 12 adults on the boat. I appreciated the way Sean would gently turn the boat around so that everyone got a really good look. We had some terrific activity, whale-wise. Kelly's knowledge was really appreciated. I highly recommend!!!


Had an awesome outing with Seth and Alex. They showed us a good time and kept the schedule loose. We had lots of time in each spot and saw a bit of everything. Redline supplied loads of food and drink as well as complimentary wet suits for anyone that wanted one. A top notch experience!


We took the five hour snorkeling trip to Molokini, etc and had a great trip!  We spotted a whale shark on the backside of Molokini and so many whales!  They even went out of the way to follow a pair having fun with some fin slaps and breaching. Great trip- thanks to Seth and Alex for everything!


We booked the 10:00 am whale watching tour for our family of four. We really enjoyed Captain Andy and Sean and how informative they were. We came up on a momma and baby, who swam right under our boat. It was amazing, an experience we will always remember. Thank you!
We offer a convenient South Maui departure location, and because of the agility of our vessels you will find that you're spending less time searching and more time whale watching. Not only will you return from your whale watching adventure with priceless photos and with more knowledge of these majestic marine mammals, you'll also have made everlasting memories and had the time of your life. We invite you to come see why many consider whale watching aboard a raft is the only way to do it!
What to expect on our whale watching tour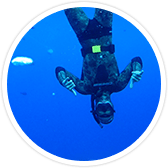 Small group
tours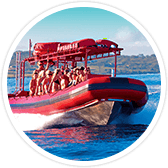 Valuable
infomation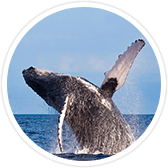 Feel free
to ask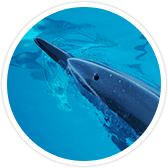 Guaranteed to see
Humpback whales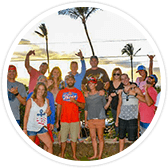 Non-alcoholic
drinks
We hope to see you during one of our whale watch rafting adventures, where we are certain that you will have the time of your life. And remember, due to the nature of marine life every single trip we go on is different. You never know what amazing sights you'll see during a Redline Rafting adventure!