Molokini Crater 's Back Wall – Maui Snorkeling Tours from Kihei Hawaii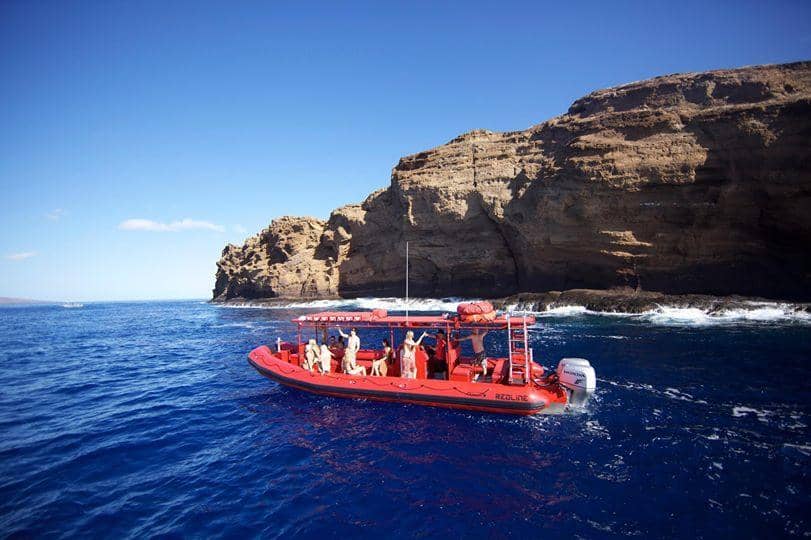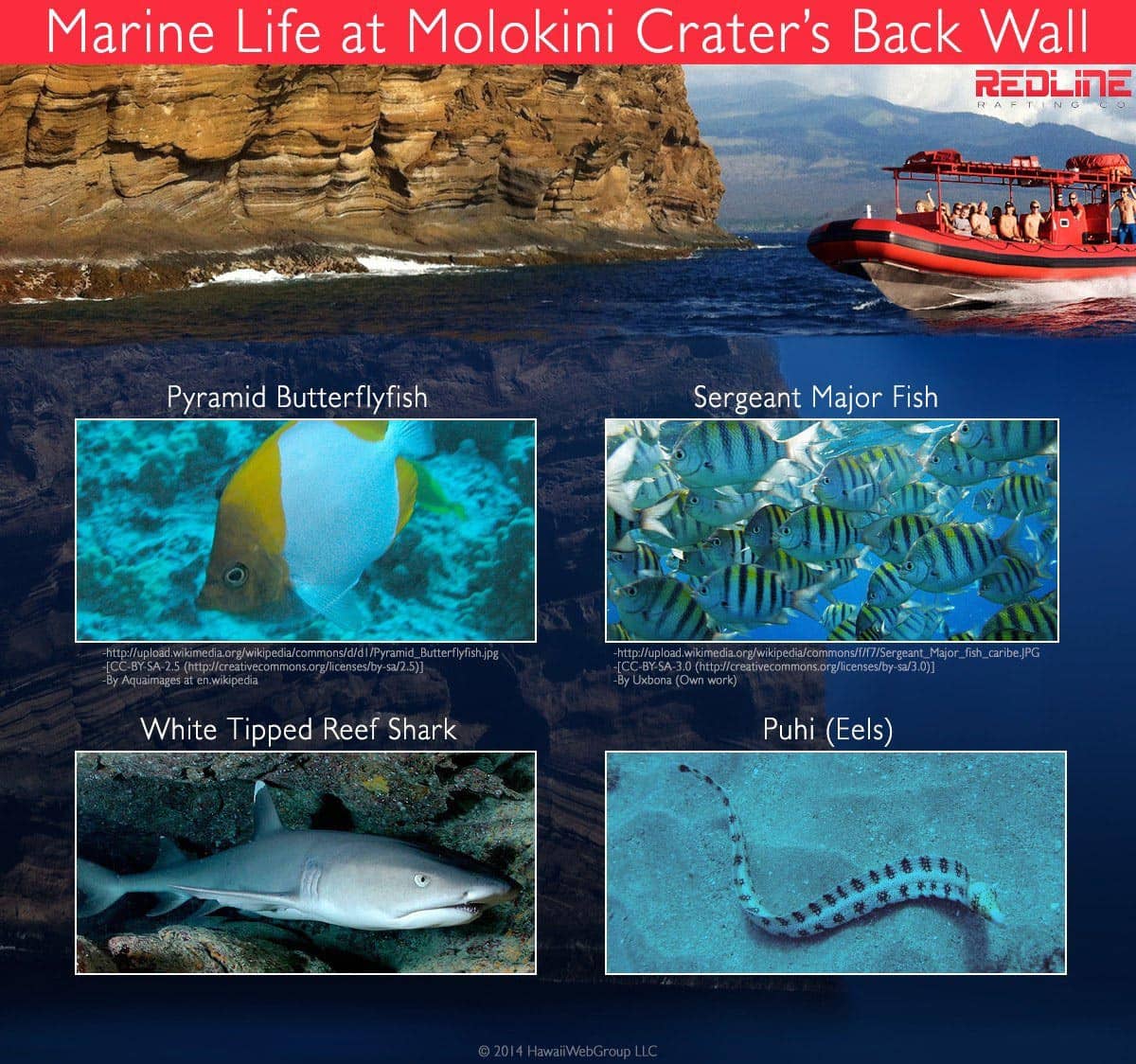 E
ach year, thousands of visitors on Maui take a short boat ride to
Molokini Crater
, a volcanic atoll located approximately two miles from Maui's south shore, in order to experience excellent visibility, unique marine life and world famous snorkeling and scuba diving conditions that make it one of the best places in Hawaii to channel your inner mermaid (or merman).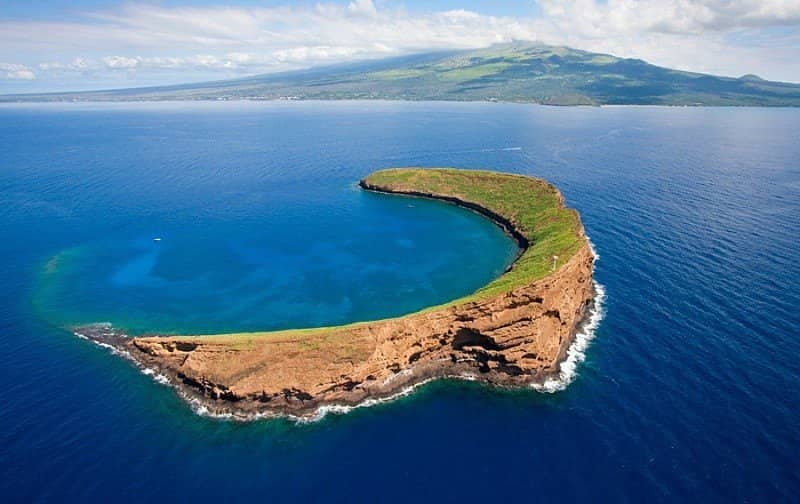 The Disneyland of Snorkeling
While most guests travel to the inner wall of the crater for daily tours, very few enjoy the unique opportunity to snorkel both sides, especially Molokini's lesser-known back wall, for a completely different underwater experience. Enter Redline Rafting. With our staff of highly experienced, highly skilled captains, we take guests to this remarkable, much less crowded side on a daily basis.
The back wall of Molokini Crater is world famous for experienced scuba divers, considered by many as one of the 10 best dive spots in the world due to the dramatic drop-off that reaches a staggering 250 feet only 30 feet away from the wall edge. While divers flock here for a chance to experience the unique deep sea conditions of the back wall, our guests are given the opportunity to experience what has been called the Disneyland of snorkeling.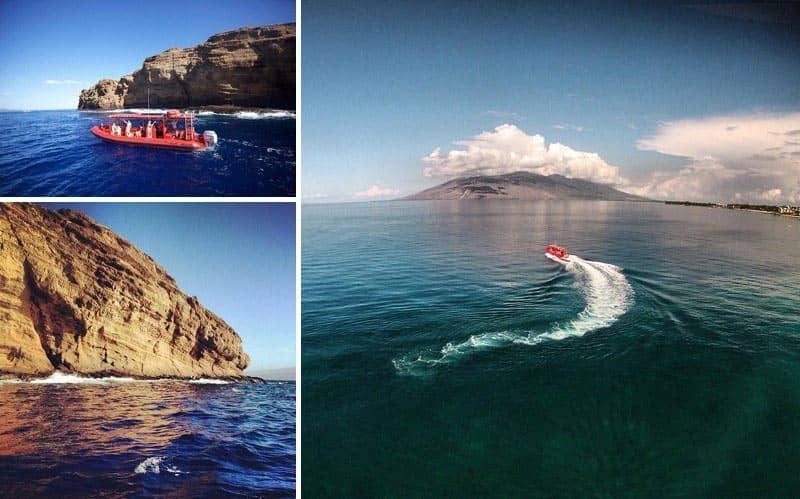 Who Visits the Back Wall?
As opposed to the inside of the crater, the back wall offers no anchoring point and nowhere to tie up, the reason why almost no other snorkeling vessel on Maui regularly visits this area. Larger boats will only come in perfect conditions, and our guests are often the only snorkelers in the vicinity. Since the snorkeling is instantly unique from the time you jump in the water, all you have to do to enjoy the experience is put your head in the water, open your eyes and appreciate the view.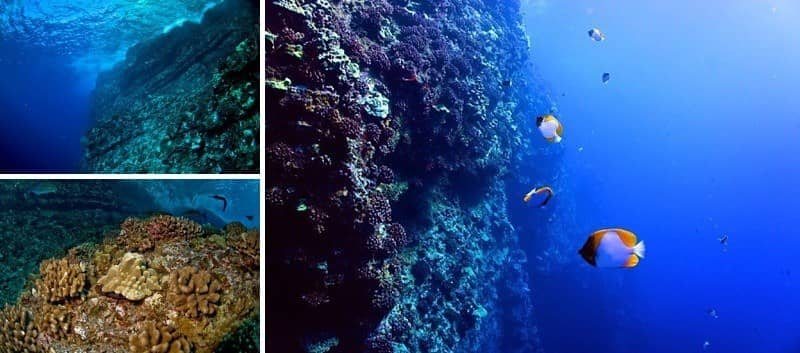 Back Wall Attractions
For those who prefer a little more excitement with their mask and fins, we suggest riding "the elevator," a distinct spot along the back wall where guests can ride the approaching waves up and down without ever having to worry about hitting the wall itself.
Below the surface, make sure to keep an eye out for some of Maui's most beloved back wall residents, including white tip reef sharks, puhi (eels) and even carnivorous and pelagic fish that you won't normally find on the shoreline, including pyramid butterflyfish, Hawaiian sergeant majors, opelu (baitfish), and lobster. The sharp ledges along the back wall offer the perfect living quarters for many types of fish, making them fairly territorial and easy to find once you know their general whereabouts. The luckiest visitors may even see larger underwater species passing by, such as manta rays, sharks, and humpback whales during our annual whale season from December to April.
What's New?
Visibility typically exceeds 100 feet in any direction, and beautiful tropical fish paired with cauliflower coral and the deep blue of open ocean create a mystical underwater scene you won't find elsewhere in Hawaii.
Most recently, we have been lucky enough to witness a very rare mass of blacklip butterflyfish. Their population is so large that the only way to describe it is like ants crawling over a cookie. By watching and studying their movements, you can see when a predator is coming based on how many suddenly disappear and tuck into the reef. If you plan on visiting us in the next couple weeks, we hope you get to see it for yourself!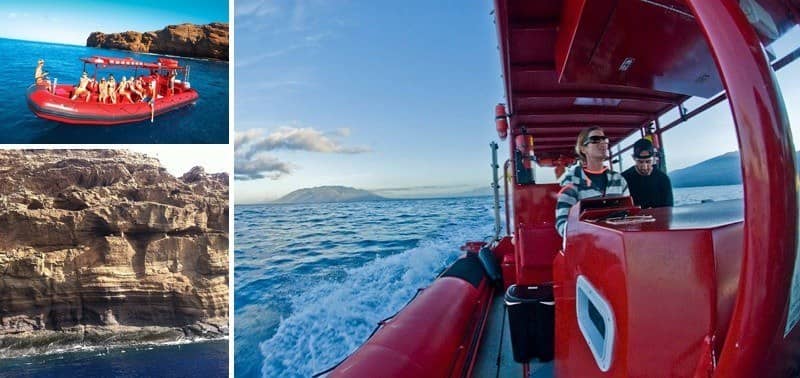 Join Us on the Water
While viewing Molokini Crater from the shoreline of one of Maui's most beautiful beaches is stunning in and of itself, we highly recommend snorkeling both the inner wall and back wall during our daily Forbidden Coast & Molokini Snorkeling Tour to get the full experience.
Mahalo for reading, and we hope to see you out on the water with us soon!