Maui is the second-largest of the six main Hawaiian Islands and has some of the most diverse landscapes of any in the archipelago. From the alpine deserts and volcanic valleys of 10,000 ft Haleakala Crater to the lush rainforests and waterfalls along the road to Hana to the steep valley cliffs and forests of the West Maui Mountains, the island has so much to do and see that many rarely can get it all in during a two-week vacation.
If you add in a boat tour or dinner cruise, a luau, a concert, a zipline tour, a bit of hiking and some beach time it can become downright exhausting to visit the Valley Isle!
This is why we have created this list to give you an idea of how many things there are to do on this stunningly beautiful island! Let's explore the best 15 things to do in Maui!
Best Activities To Do While On Maui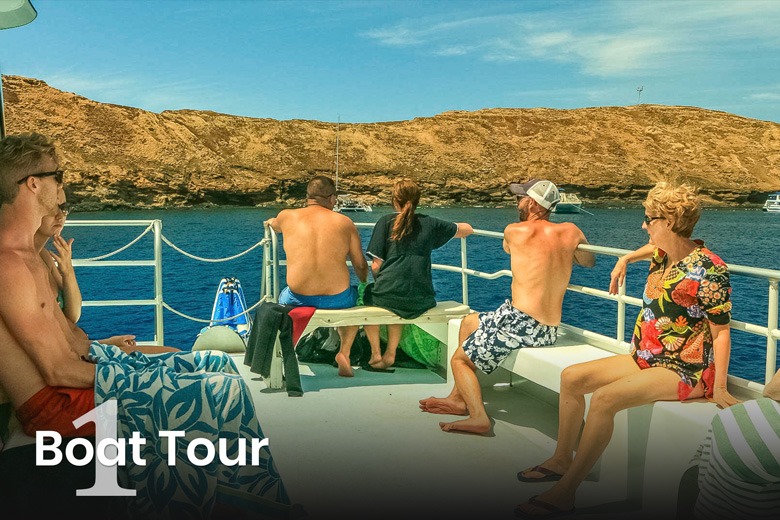 Boat Tour
Getting out into Maui's offshore waters is almost mandatory it's just that amazing! Bays and coves loaded with reefs and marine life dot the coastline around the island and include the world-renowned marine preserve of Molokini Crater just offshore of Maui's southern coastline (Kihei and Wailea).
On the Lahaina (west) side of the island are stunning reefs to explore like Olowalu and Honolua Bay.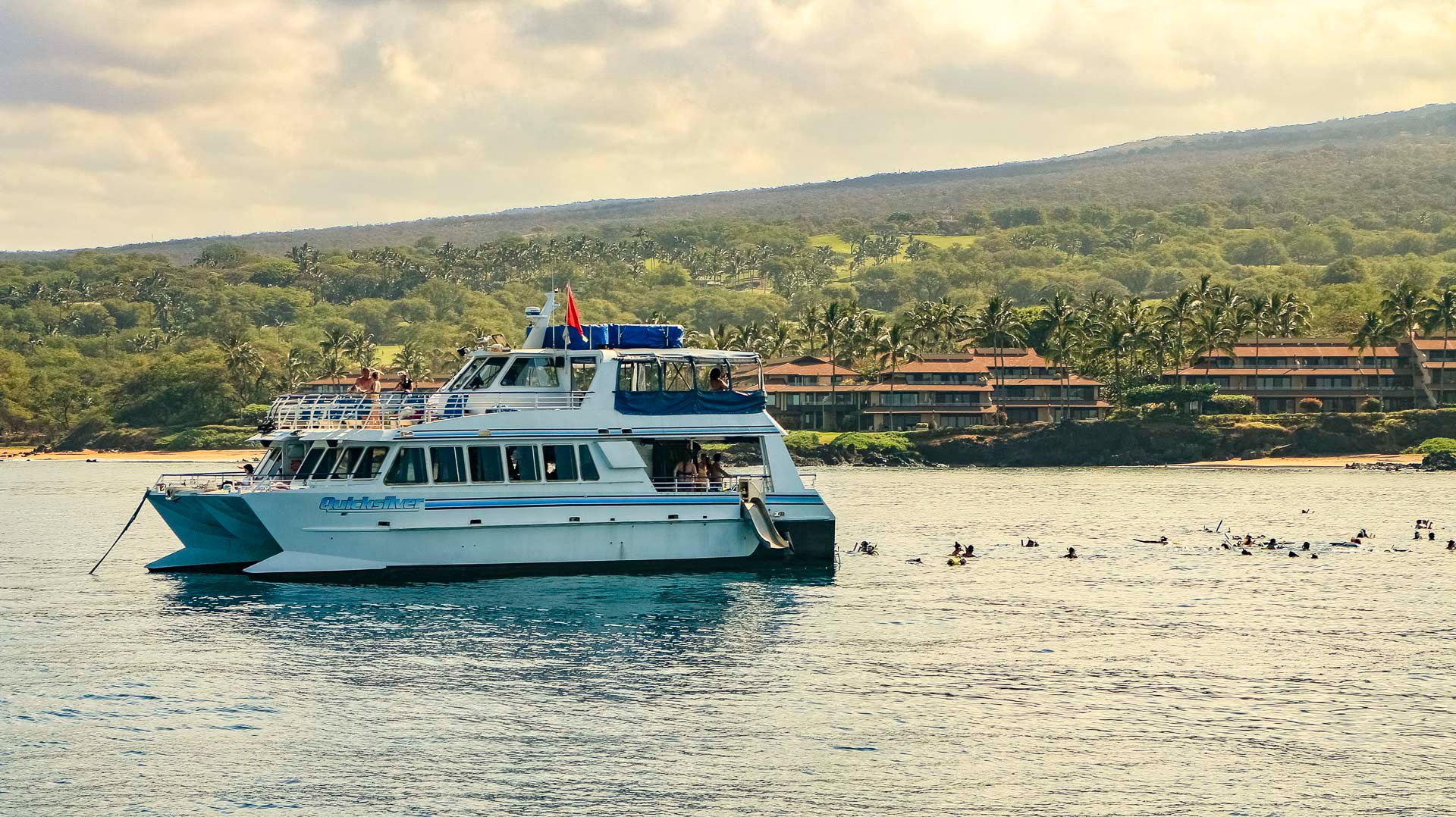 Some boats also go across the channel from Lahaina to the island of Lanai. This small island with little development has some of the most pristine reefs and abundant marine life of all the islands!
There is pretty much every kind of boat tour you can think of plying Maui's waters. From large double-decked power boats to sailing catamarans to ocean rafts to fishing boats, there are plenty of ways to get in the water for some epic snorkeling, scuba diving or snuba.
One thing to keep in mind is for what kind of ocean adventure you're looking. The big boats are usually the most affordable, but the tradeoff is large crowds. When there are over 100 people on a tour boat, it means you'll do some waiting in line for stuff like food and snorkel gear.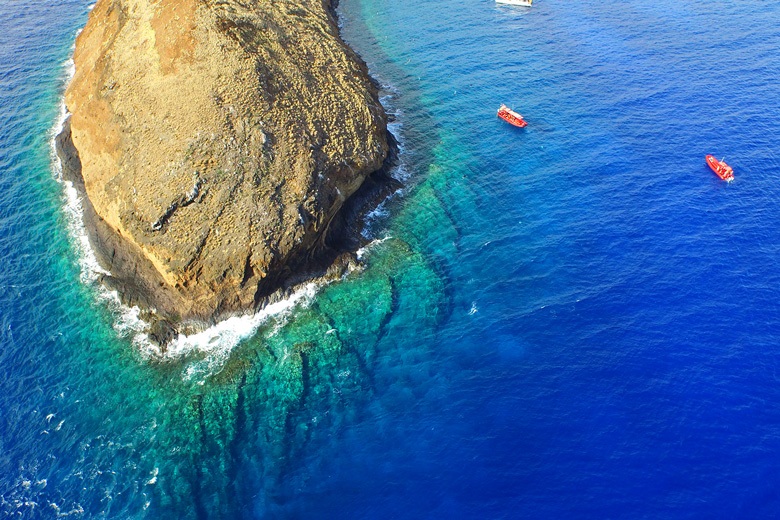 Smaller boats are more nimble and can cover more ocean quicker, meaning more snorkel spots in the same amount of time as a larger boat tour.
Smaller boats like ocean rafts can also launch from smaller harbors like the one in Kihei. This makes for a shorter distance to places like Molokini Crater, giving you more time in the water.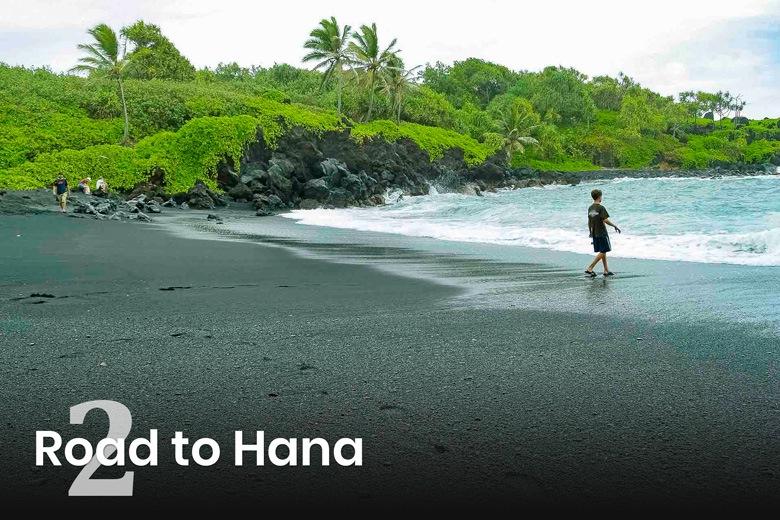 Road to Hana
Another epic journey everyone should do during a Maui vacation is the road to Hana. This incredible road travels through the sacred lands of east Maui – which is one of the lushest tropical rainforests in Hawai'i! The road circumnavigates the base of Haleakala volcano starting along Maui's north shore.
Passing the town of Paia and Hookipa Beach the road winds its way through jungles and along ocean cliffs with some 600 hairpin turns and over 50 one lane bridges along this twisting road. With numerous roadside waterfalls, scenic lookouts, a beautiful black sand beach, and a National Park, there are more stops to take in than can be seen in a day.
There are several ways to explore the road to Hana but whether you go halfway to Hana, out to Hana and back, or continue past Hana to Haleakala National Park's Pools of Oheo or make the full loop past Kaupo to Upcountry Maui, you're looking at a full (and exhausting) day to do the road to Hana.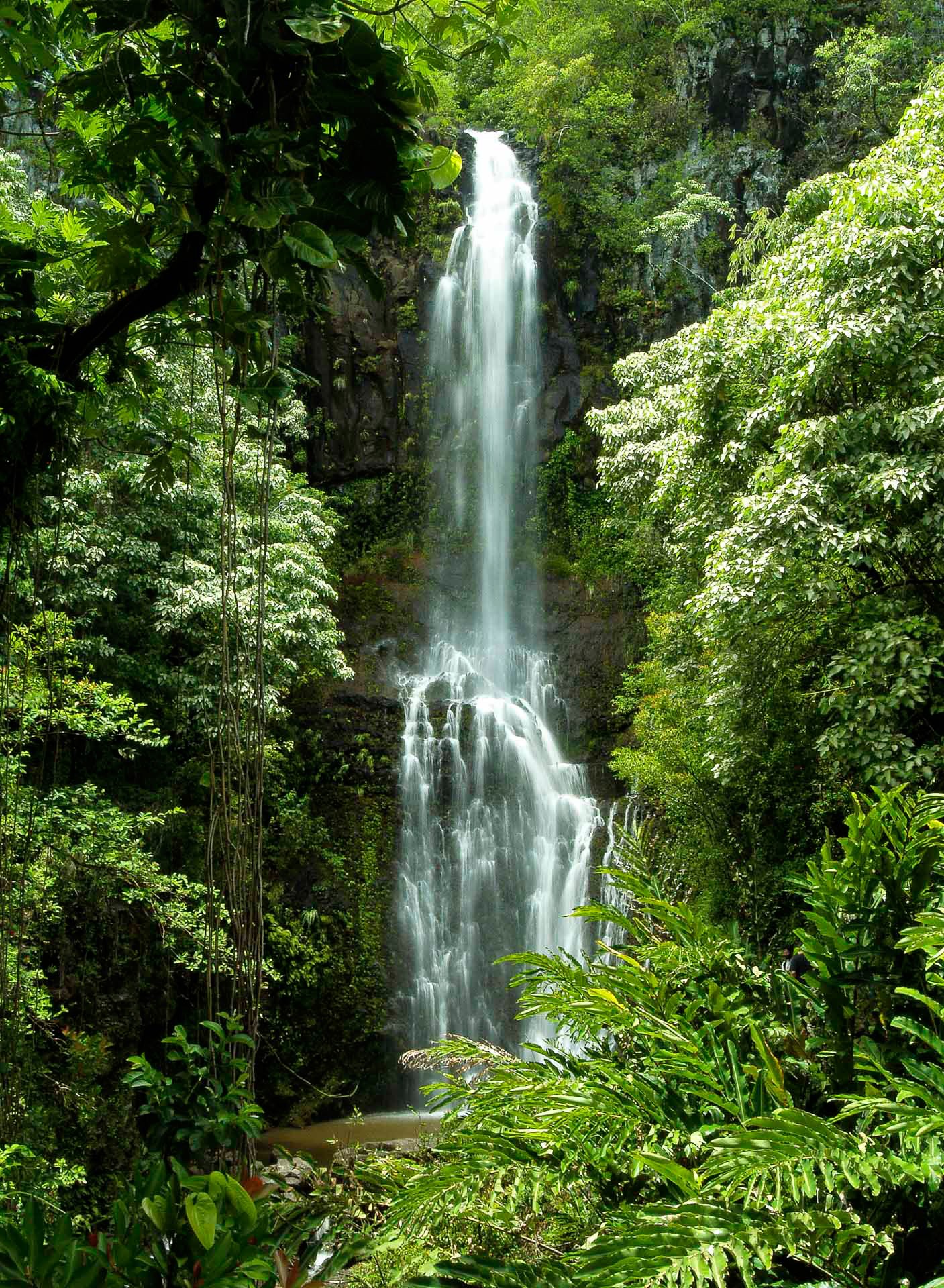 One popular option with the estimated 1 million visitors who travel the road every year, is a road to Hana van tour. Having someone who knows the road doing the driving is a big relief for most visitors, and with food and beverages provided, it becomes a relaxing adventure that you likely won't experience driving yourself. Plus having a guide who shares the history and legends of Hana (and the rest of Maui) can be the highlight of your vacation!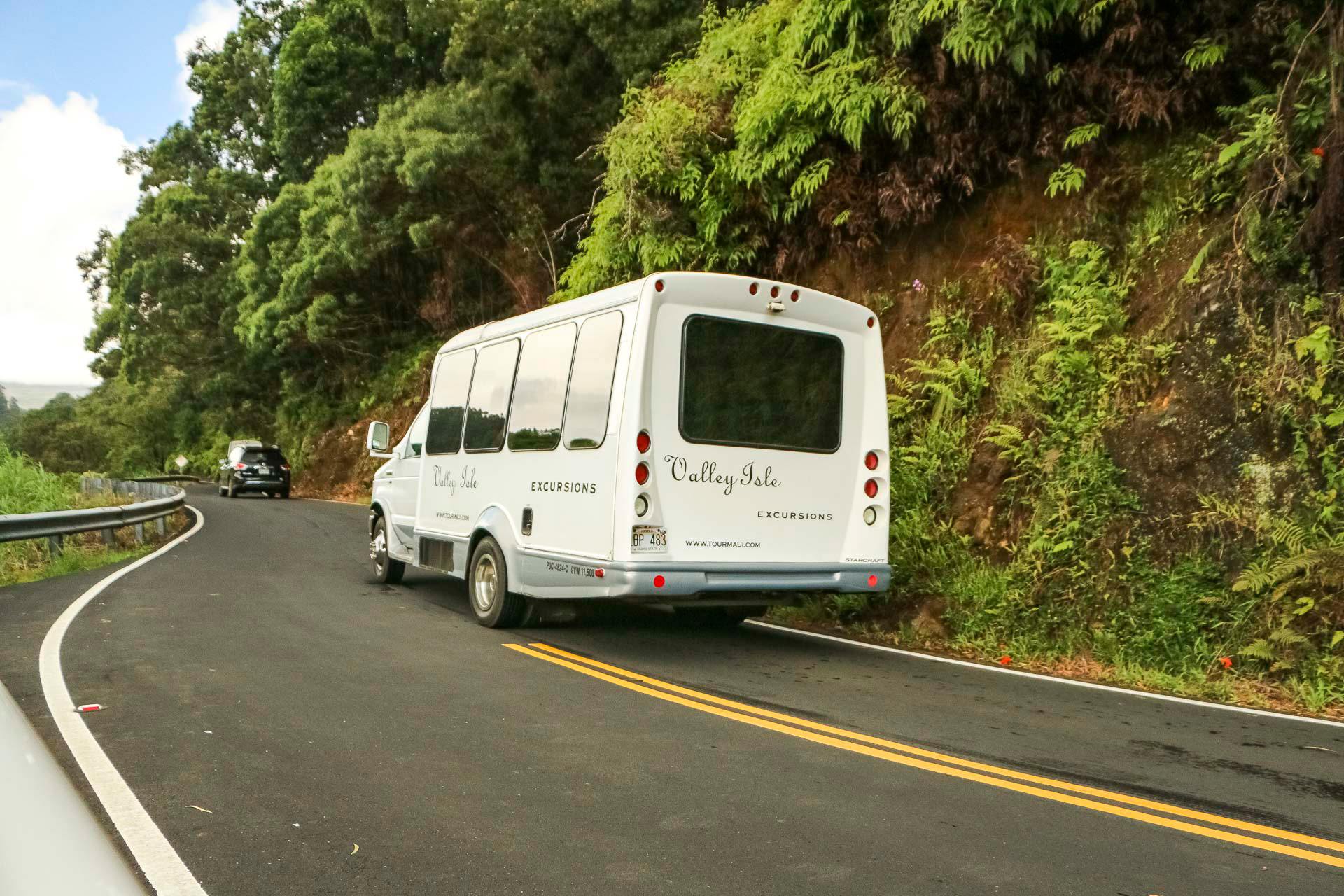 Whether you do a tour or drive it yourself, the road to Hana is worth the effort. There is nothing quite like it, and it's another reason Maui is No Ka Oi! (Maui is the best!)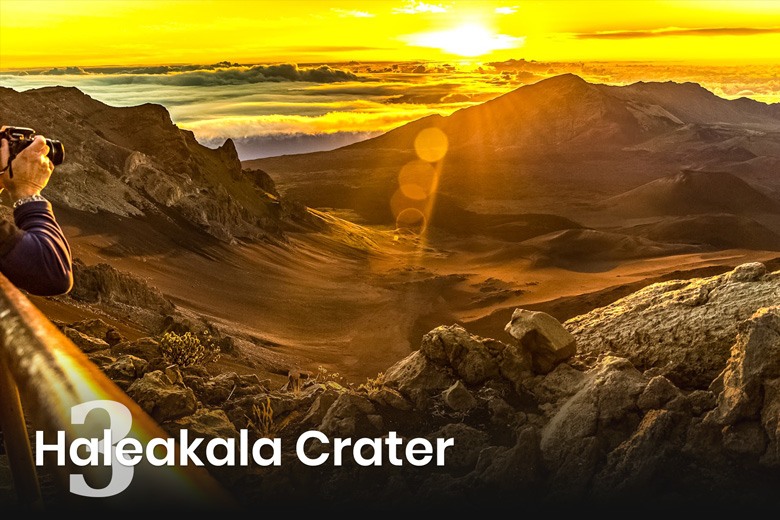 Haleakala Crater
Standing 10,023 ft above sea level at its highest point, Haleakala Crater is actually a volcanic valley. Two volcanoes collapsed in on each other forming the 2,600 ft deep crater that makes up a large part of Haleakala National Park.
The sunrise at the summit has been popular since it was first written about by Mark Twain in 1866. Today nearly 1.5 million people visit Haleakala's summit and trails each year, and to reduce the impact of all these visitors the park has implemented a reservation system for sunrise at the summit. They also reduced the number of tour operators in the park to just four eco-tour companies doing sunrise tours.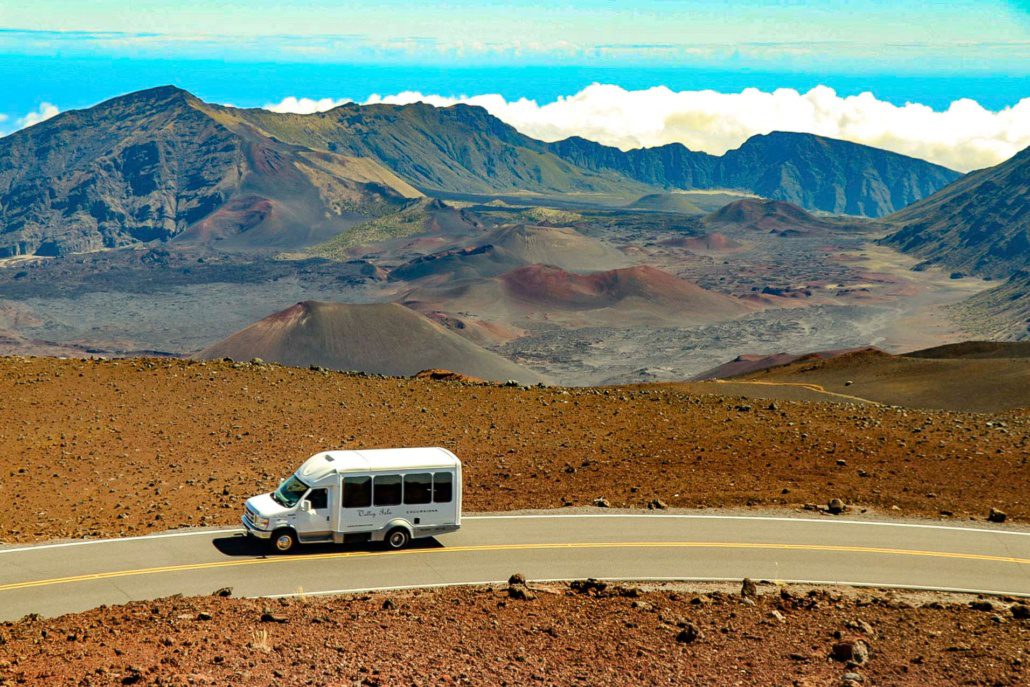 There is plenty to do and see during the day at Haleakala National Park too with two interpretive centers, an observatory and plenty of hiking trails. Rustic cabins are available for rent inside the crater for overnight campers, but reservations must be made well in advance.
Tours to Haleakala National Park are an excellent way to experience this remarkable landscape safely and comfortably. Getting on a van at 3 am knowing everything is taken care of for the day is much easier than traveling up the mountain yourself.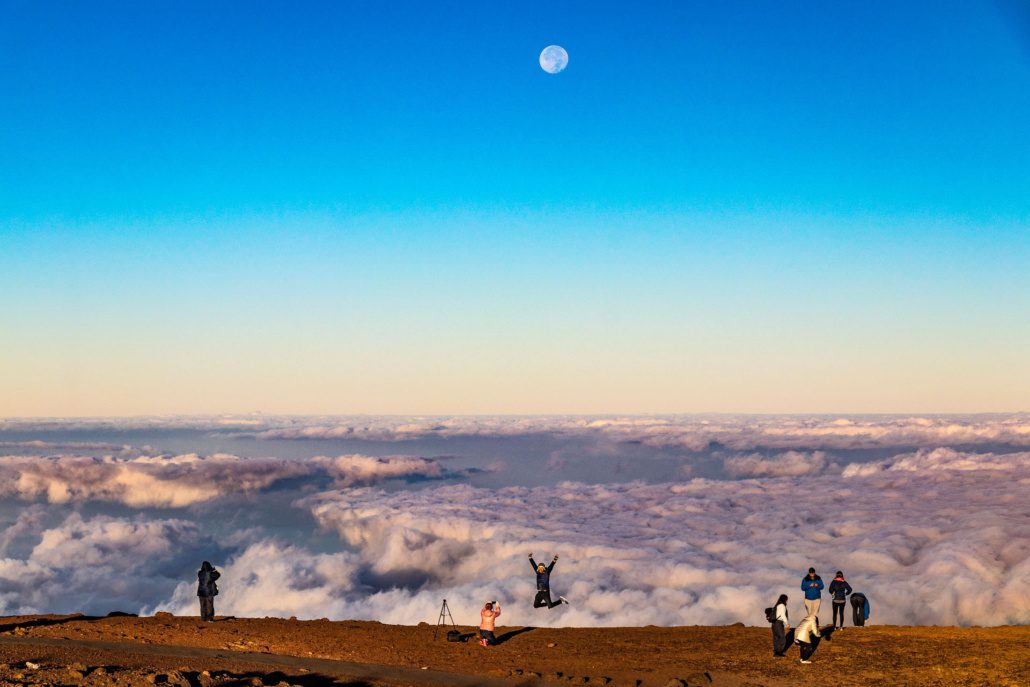 Sunrise tours can even include a downhill bike tour or a zipline tour! Add to this—activities like horseback riding, ATV tours, paragliding or a winery tour and it's easy to see why a visit to Haleakala and upcountry Maui is one of the top things to do on the island!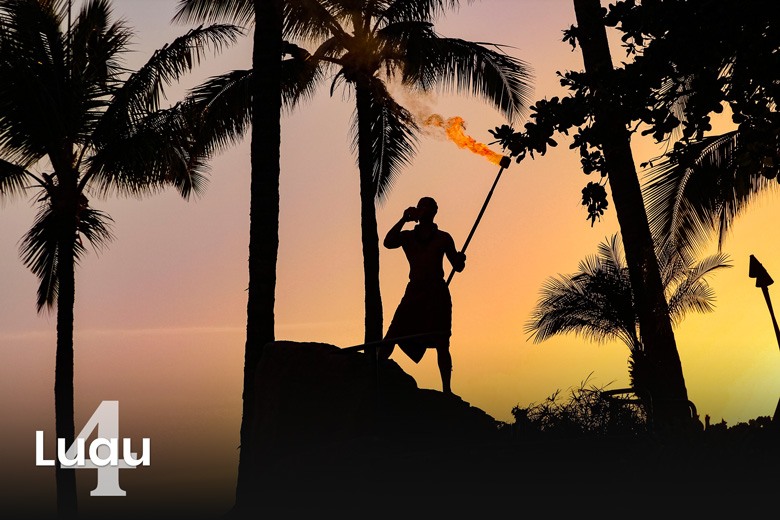 Luau
Nothing says "Hawaiian vacation" like going to a luau show. There are lots of them to choose from, and most people like to find one close to where they're staying. Most major resorts have a luau show, and they all have wonderful food and excellent entertainment. Here is a list of our favorite Maui luaus.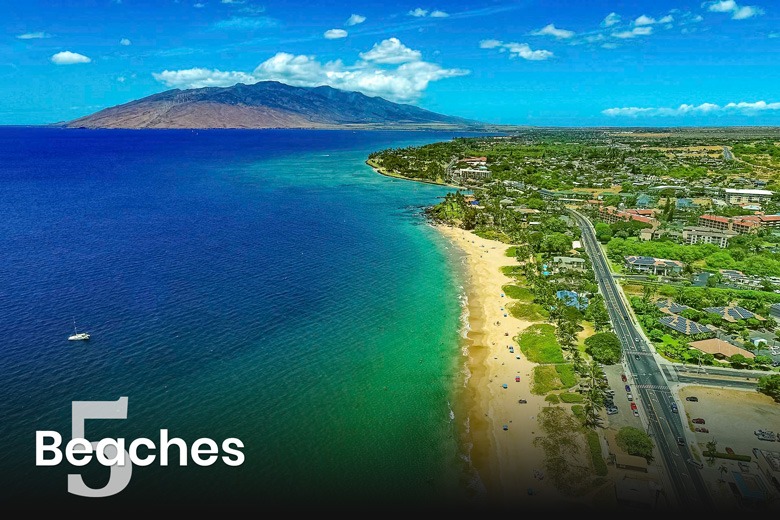 Beaches
With over 30 miles of beaches spread out along close to 140 miles of coastline, Maui has some of the most beautiful and highest rated beaches in the world! Both the south side (Kihei and Wailea) and the west side (including Kaanapali and Kapalua) have miles of beaches, many that are right in front of world-class resorts! Hawaii law grants public access to all beaches, but often there is limited parking for the public. It's best to get to the most popular ones, especially in the resort areas on the west side, as early as possible.
Kihei and Wailea have the largest concentration of beaches, including Makena, also known as "Big Beach." At over a mile long this beautiful beach is a favorite with local residents and includes the secluded "little beach," Maui's only nude beach.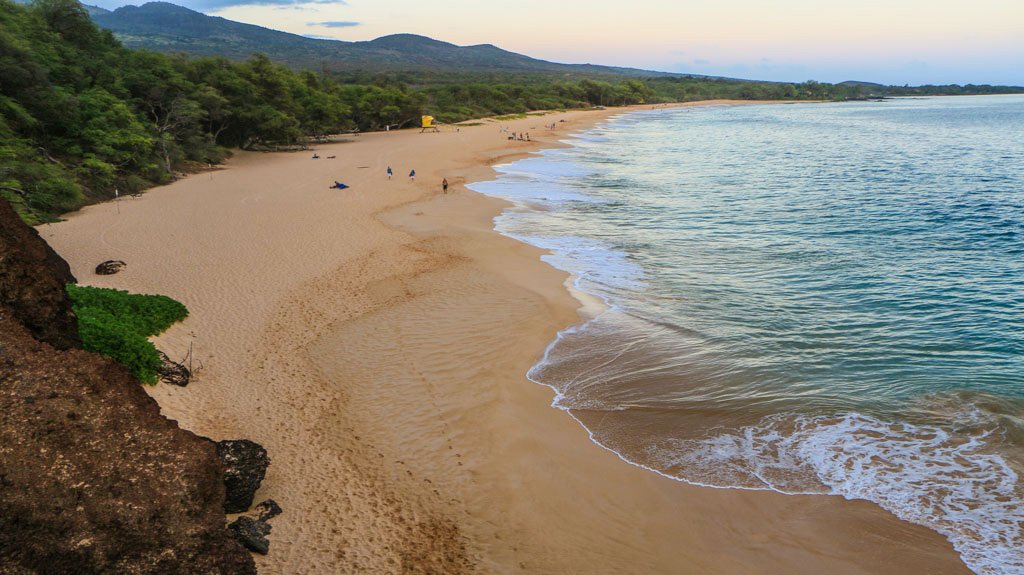 The west side has mostly smaller cove like beaches with stunning reefs perfect for snorkeling. The exception is Kaanapali Beach, which stretches for more than half a mile in front of half a dozen world-class resorts. Restaurants, boat tours, and cliff diving can all be enjoyed here.
Maui's north shore is where all the big surf is, and the waters can be rough with dangerous rip currents when the surf is up. The north shore is not for casual swimming or snorkeling but Hookipa beach is world renown with surfers and windsurfers, plus there is a great overlook where you can watch all the action! Hookipa is located just outside of the town of Paia along Hana Highway.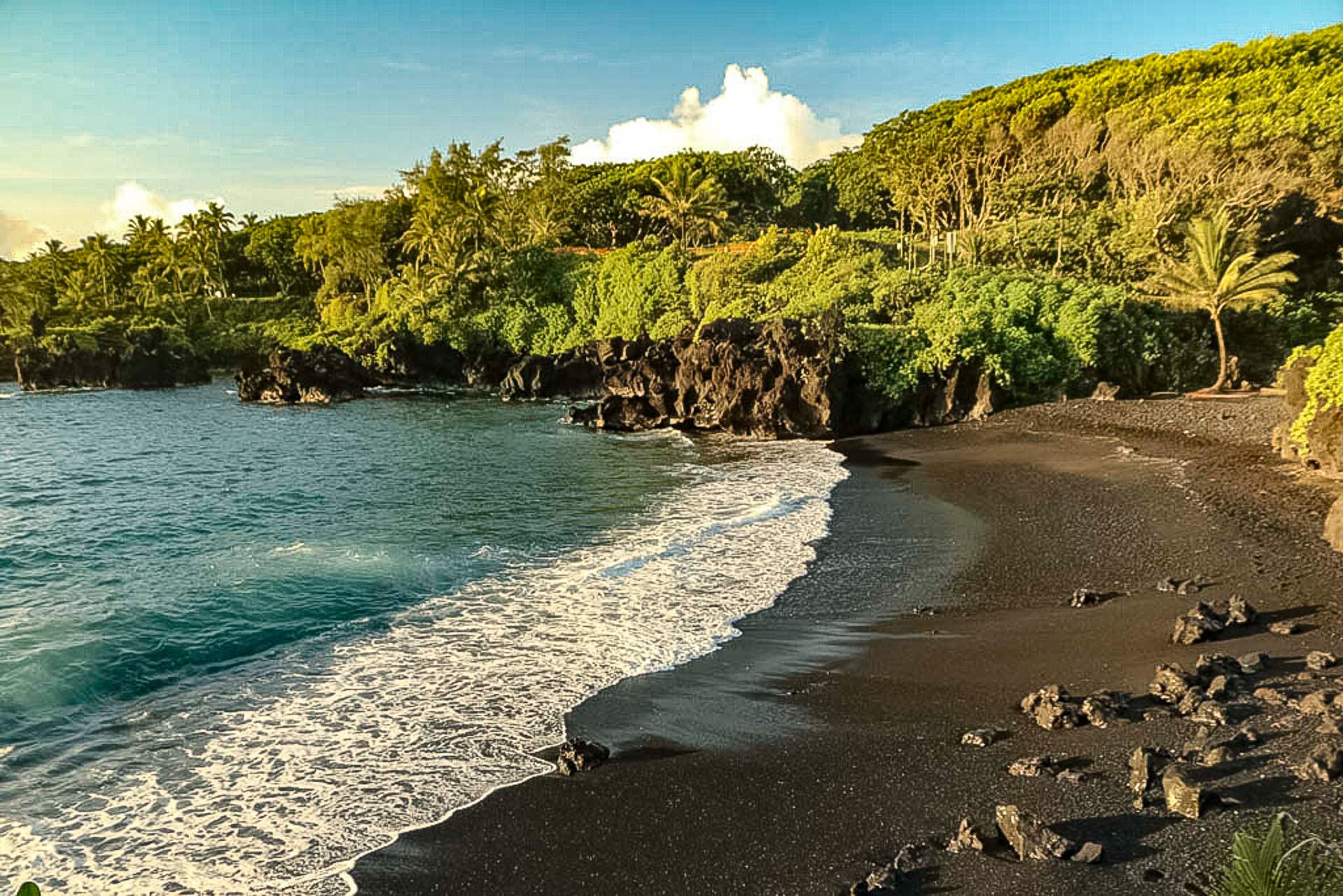 If your out on the road to Hana be sure to check out the black sand beach at Waianapanapa State Park, all Hana tours stop here. It's a unique beach in a small cove with lava caves and beautiful lava rock formations all around, including a blowhole. Overnight rustic cabins can also be rented here, but reservations are often required months in advance.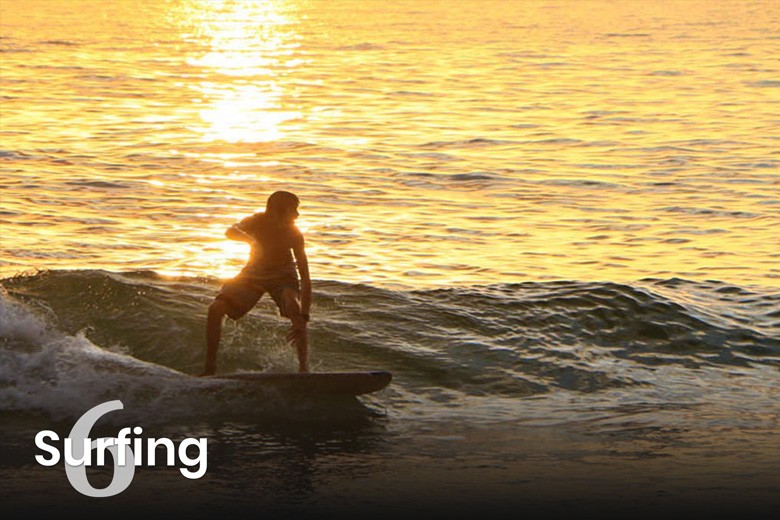 Surfing
Maui beaches are not known to be crowded (compared to Waikiki anyways) but there are other beach areas in Maui that are less crowded. The north shore beaches of Kanaha (near Kahului), Baldwin and Hookipa Beach (near Paia) are where the surfers, windsurfers, and kiteboarders love to play in the waves.
Even if surfing is not your kind of sport, these north shore athletes are fun to watch! The south shore has some mild wave action, mostly in the winter months but it's a great place to take a surf lesson at the Cove near Kalama Park.
The west side of Maui has some great surfing also with Lahaina having a nice inside (smaller) break and some good sized outside waves near the harbor break wall, making it another great spot to take a lesson. The more adventurous head to DT Flemings in Kapalua where the waves break close to shore and can get huge during the winter months!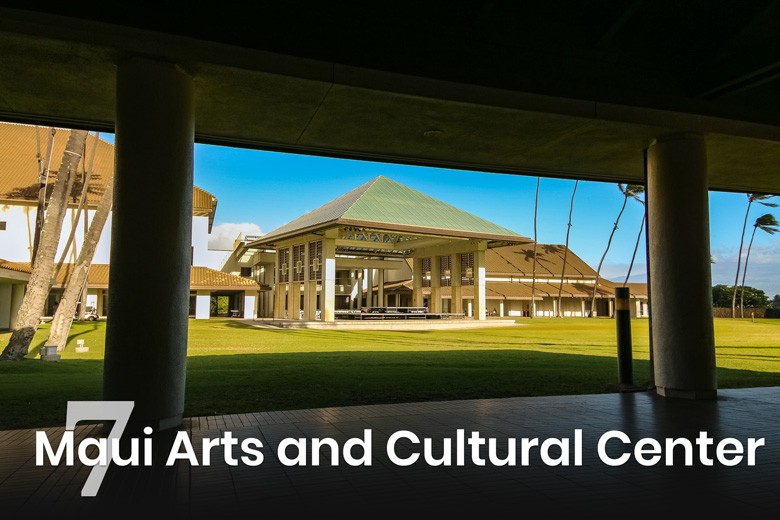 Maui Arts and Cultural Center
Known as the MACC, this large property near Kahului Bay has multiple indoor theaters, an international art gallery and a large outdoor amphitheater for concerts that have included Sting, The Eagles and more recently, Carlos Santana and in the spring of 2019 – The Beach Boys! Check their website calendar for what may be going on at the MACC during your stay!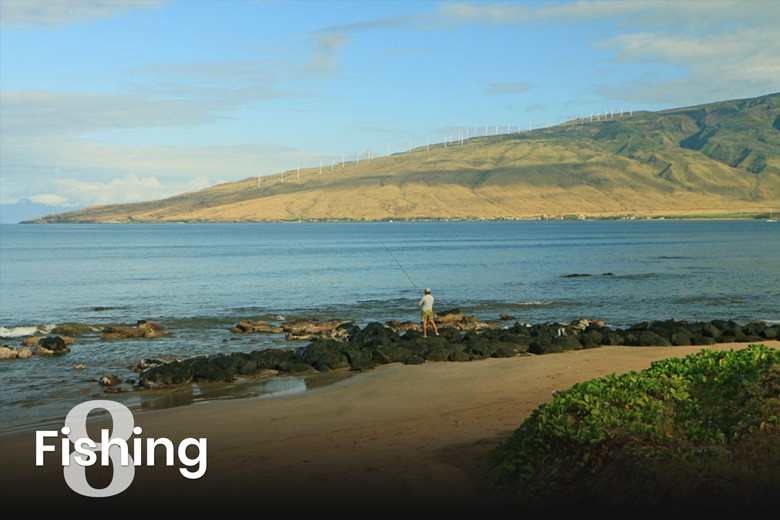 Fishing
Ocean fishing is an exciting activity on Maui with multiple types of boat charters available. Most game fishing or deep sea charters (fishing for Mahi Mahi, Yellowfin Tuna, Ono, and Marlin) depart from Lahaina to fish the buoys on the back side of the nearby island of Lana'i.
Reef fishing, or bottom fishing, often happens along the south shore with boats leaving Maalaea Harbor in central Maui. Shore fishing can also be good along most of Maui's coastline with the right gear and techniques. No fishing license is required.
Spring and summer are generally the best time for trophy fishing with Yellowfin Tuna reaching over 100 lbs and Blue Marlin tipping the scales at over 1,000 pounds! Shoreline fishing and spearfishing can be good year around but check with reputable guides or tours for proper gear and locations. Bottom fishing (offshore reefs) is better in the fall and winter months. Here is our favorite Maui fishing guide.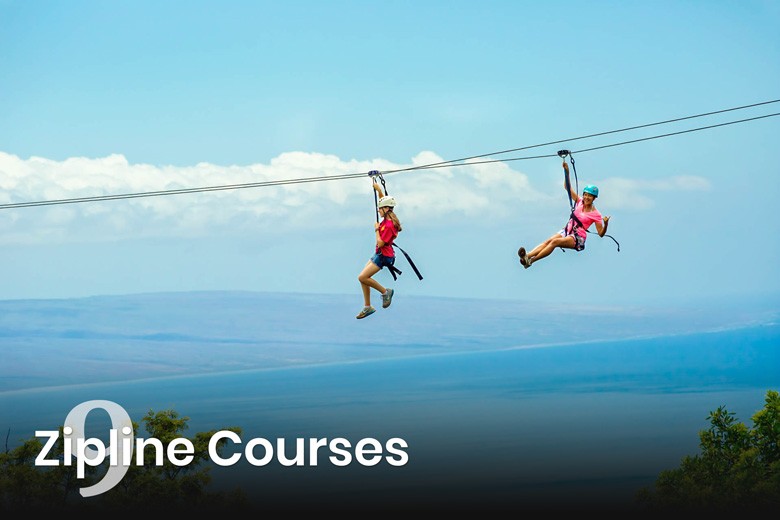 Zipline Courses
Zipline tours have become popular in Hawaii and Maui is home to the first commercial zipline tour in the U.S. which opened in 2002.
Today there are nearly a dozen zipline courses throughout Maui with various types of layouts to suit the whole family! Smaller children can enjoy zipping at the Maui Plantation while the more adventurous can fly down much longer and faster lines.
Courses can run from 5 to 7 or more lines including suspension bridge crossings, dual side by side zips and even dropping into a pond! Just remember to book early as these tours fill up year around.
Maui Ocean Center
Located at Maalaea in central Maui, the Maui Ocean Center is one of Hawaii's premier aquariums and a great place to take the kids and can be a perfect activity on a rainy day.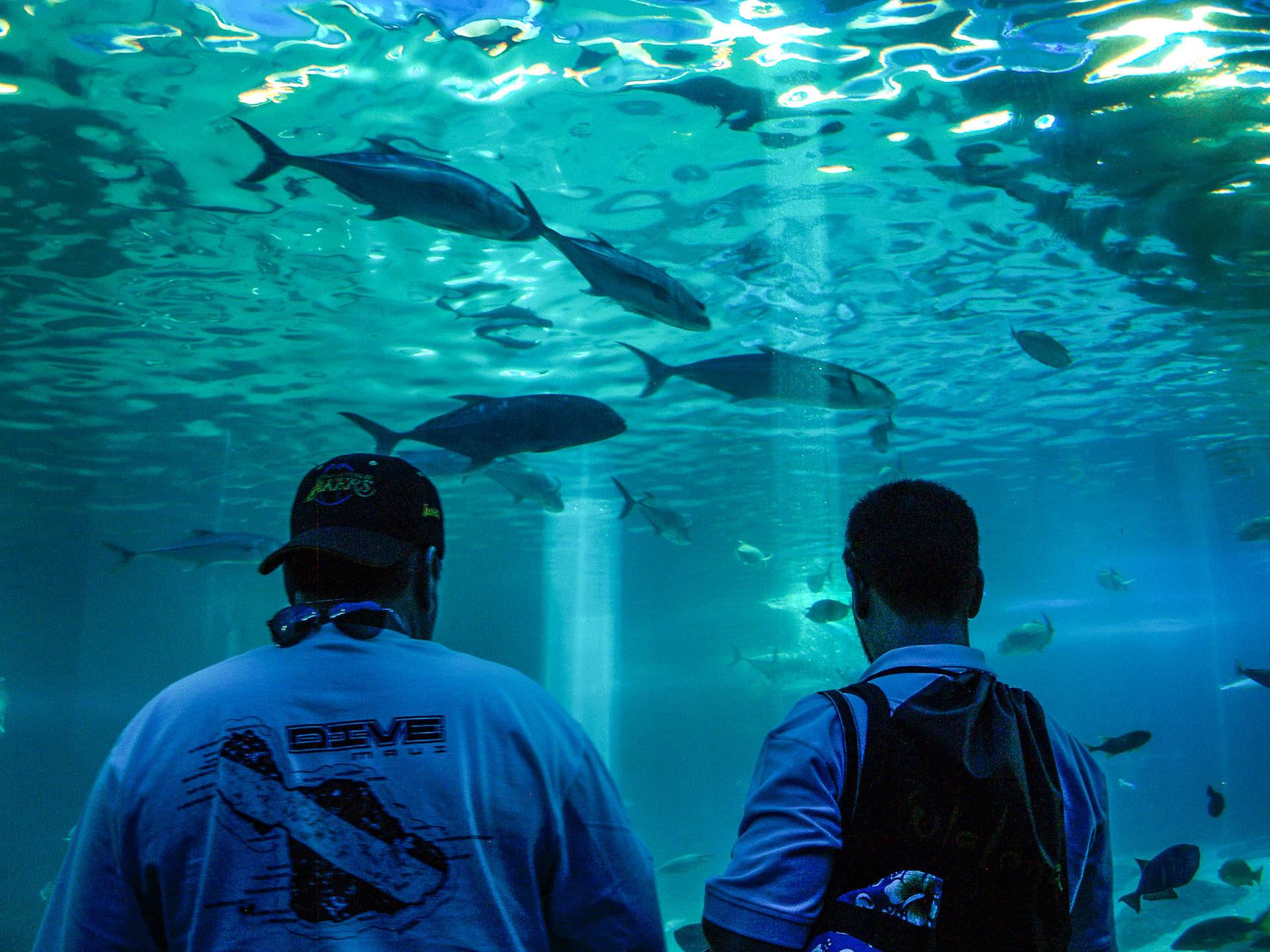 Visitors can see what kinds of marine life live in Maui waters in this expansive complex. From the tide pools exhibit to the huge open ocean aquarium exhibit (with a walk-through underwater tunnel) to the turtle lagoon, there is plenty to see and do at this wonderful Maui aquarium.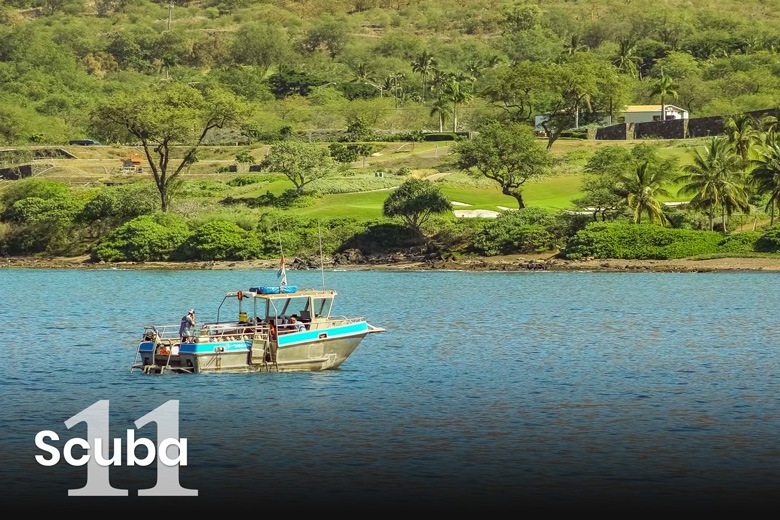 Scuba
Maui has some of the most beautiful dive spots in all of Hawaii, and there are multiple locations and ways of getting there. There are scuba lessons for newbies and exceptional dives for certified divers.
The two most popular dive spots are the pristine reefs of the island of Lana'i (across the channel from Lahaina) and the reefs end area of Molokini.
Another outstanding scuba diving location is the "back wall" of Molokini. With over 150 ft of visibility at these fantastic locations, you'll experience stunningly colorful coral formations, and unique marine life found nowhere else on earth!
Remember to plan your dives, so they don't overlap with activities that include high altitudes. Helicopter flight trips to other islands, downhill bike tours, or visiting Haleakala National Park should be avoided for 24 hours following your dive. Many dive companies may even require a full 24 hours at sea level before you dive. It is often best to do your high elevation excursions before you dive.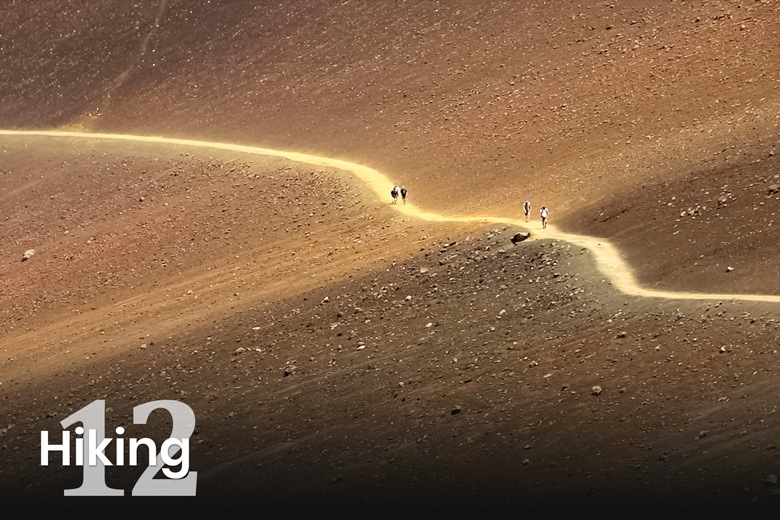 Hiking
There are some excellent trails and hiking in Maui from shoreline explorations to rainforest waterfall hikes to high elevation hikes in Haleakala National Park, there's plenty of places to explore, but many are not for the novice hiker.
A word of caution – every year people (including local residents) need rescuing from hiking mishaps that include falls and injuries, getting lost or stranded in sudden weather changes. Do not trust a google map of some remote trails or "secret" hikes in guide books. These are often on private property or are on unmaintained or damaged trails. It's best to book a hiking tour with a guide who usually has access to private locations and are familiar with local weather and conditions.
That being said, some amazing hiking locations around Maui can even include overnight camping at several wilderness cabins inside Haleakala Crater. Check with the park service for a permit and cabin rental.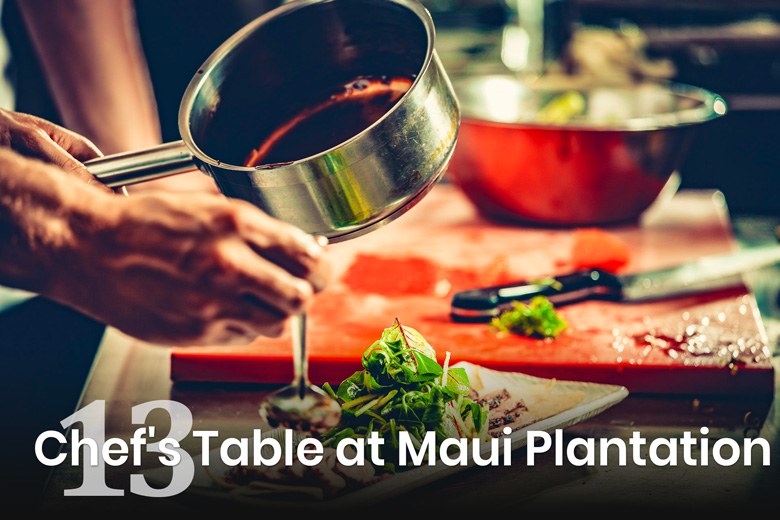 Chef's Table at Maui Plantation
This weekly foodie event includes a multi-course menu inspired by the chefs' personal stories paired with innovative techniques that result in a unique culinary experience. The communal seating offers diners the opportunity to connect with fellow foodies and guest are encouraged to come to the "chef's table" and get to know the chefs while watching the action as the kitchen is right there in the room!
Throughout the evening, guests will learn about the courses, hear stories about the local farms, and learn tips and tricks from the chefs! As the music plays in the open air room and the chefs charm you with their stories and anecdotes, you'll feel like your enjoying a splendid dinner party with good friends!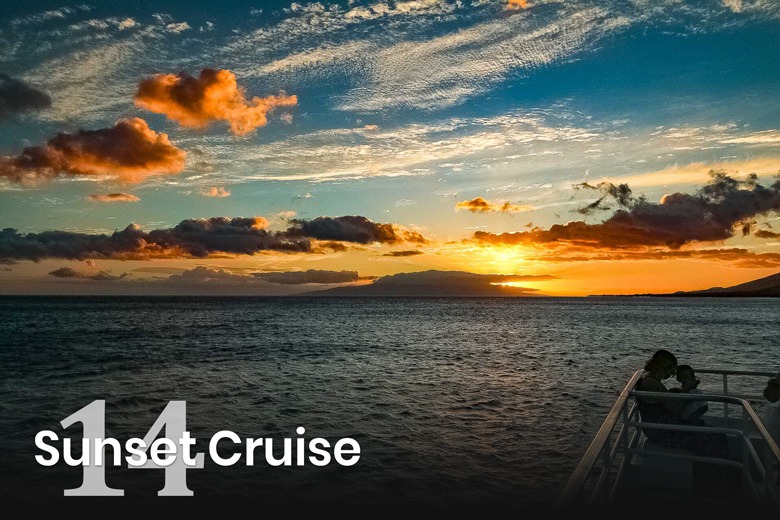 Sunset Cruise
We all love seeing a lovely sunset but in Hawaii watching the sun sink into the ocean, spreading a stunning array of colors underneath the evening clouds, is a daily ritual enjoyed as a way of life. However, everyone knows that sunsets are that much more spectacular when seen from a boat. During the winter months, there's the bonus of Humpback whale watching. These giant mammals can get pretty frisky at sunset!
Sunset cruises fall into two categories – cocktail cruises and dinner cruises.
Cocktail Cruises
The cocktail cruises are usually on smaller boats than a sunset dinner cruise although the cocktail cruises generally offer several kinds of pupus (appetizers). They are usually cheaper than a dinner cruise, but the difference is minimal. Cocktail cruises are great for couples and families alike.
Dinner Cruises
Many dinner cruises are around $10 to $20 more than a cocktail cruise, making them a great value. You'll still have the full bar of a cocktail cruise but with a little more time on the water and most dinner cruises have live Hawaiian music on board. Every table is an oceanfront table when you're on a sunset dinner cruise!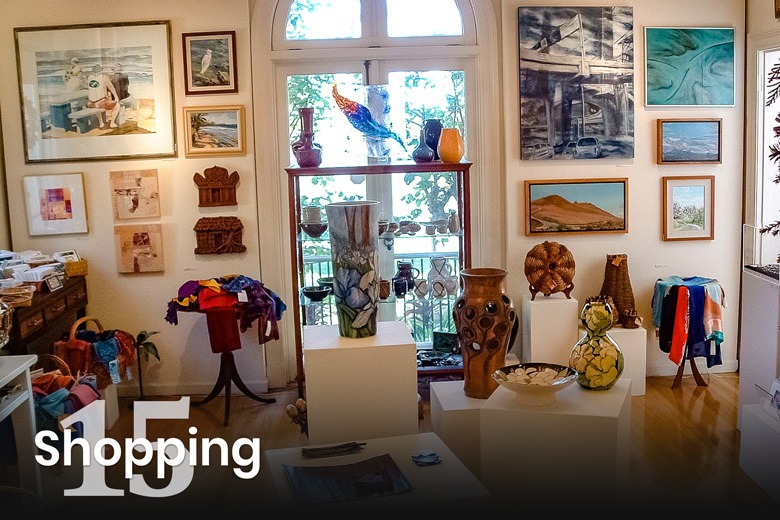 Shopping
Maui has so much natural beauty that it's not surprising there are tons of artists and galleries loaded with amazing paintings, sculptures and photographs, all expressing the beauty of Maui. Handmade items are everywhere with plenty of boutique shops for one of a kind souvenirs. You'll find these unique shops everywhere (especially Front Street Lahaina) and include the smaller towns of Paia and Makawao. Resorts will often have their own high-end stores with high-end prices, but it's beautiful stuff.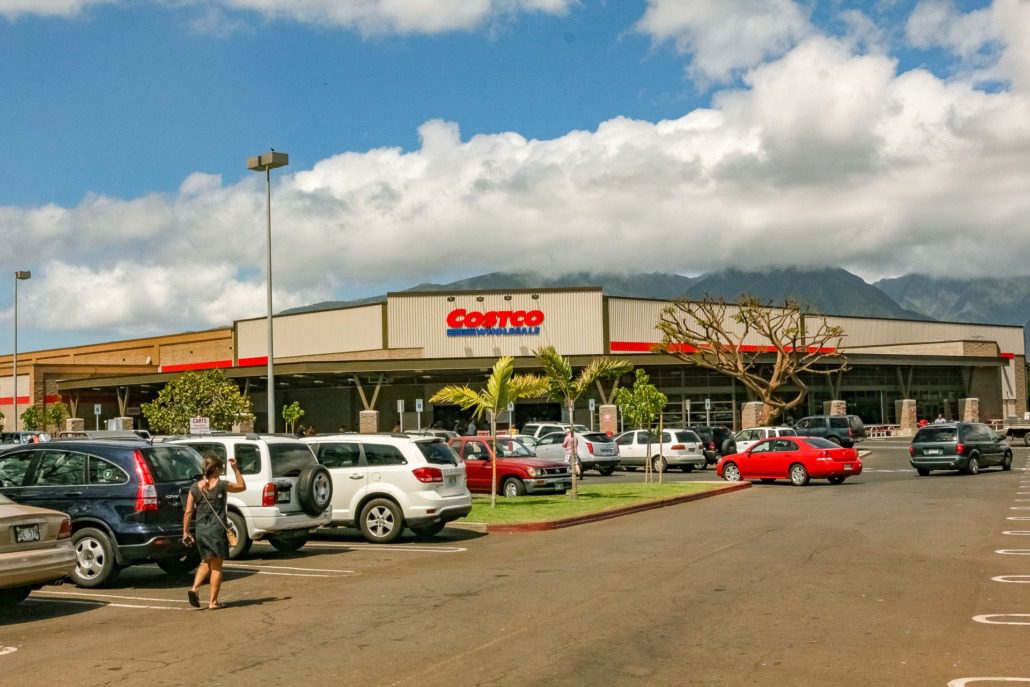 Many visitors who rent a condo will also want to stock up on food. Most people realize this and will stop just outside of the airport at Costco in Kahului on there way to there south or west side condo. Foodland and Safeway grocery stores are in Kahului, Kihei, and Lahaina and offer a great selection of local food and treats, though the prices can be a bit steep.